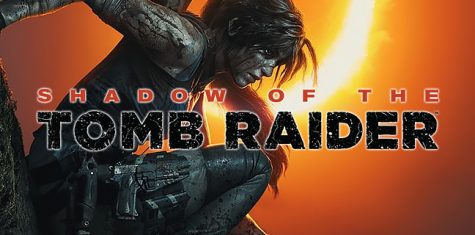 Aubrey Stueven, Managing Editor
November 8, 2018
-Editors Note: This story contains plot details that can be considered as spoilers. Fighting jaguars, escaping tsunamis, solving puzzles and raiding tombs. The third installment in the reboot of the Lara Croft franchise is action-packed and keeps players on their toes. "Shadow of the Tomb Raider"...
Librarian expresses underutilized resources
October 24, 2018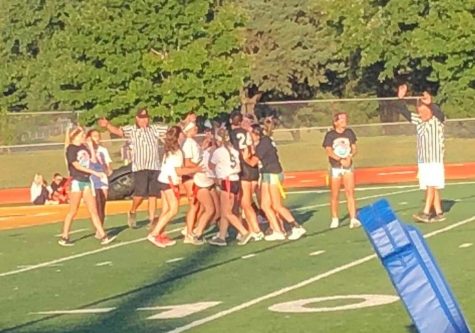 Seniors beat underclassmen during Powderpuff game
October 3, 2018
Drum line and color guard improve
October 1, 2018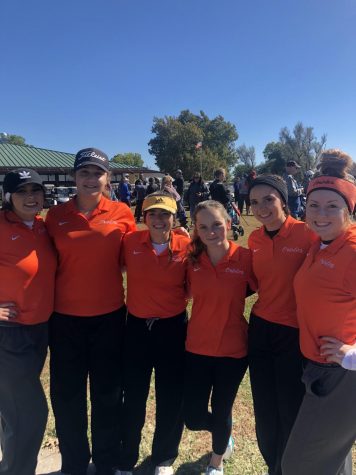 Maegan Morrison, Reporter
October 24, 2018
Tuesday, Oct. 16, the golf team competed in the state tournament. This was played in Hutchinson at Carey Park Golf Course. Originally the meet was to be held Monday, Oct. 15, but was delayed due to snow on the course. The team placed fourth overall, and Lindsey Lewellen (12) placed seventh as an individual....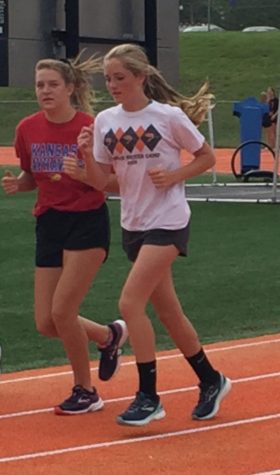 Cross country trains hard for new season
October 1, 2018
Varsity teams utilize freshmen players
September 27, 2018

Girls golf competes at Andale, El Dorado
September 27, 2018
Jonathan Doss, Reporter
November 13, 2018
Daylight saving time (DST), which began March 11 and ended November fourth, marked the end of the 100th annual DST observation in America. Sunday morning, most of the nation, except for Hawaii and most of Arizona, fell back an hour and gained an hour of morning sunlight  as DST came to a close. First...
Lack of student participation in student section
October 11, 2018
September 10, 2018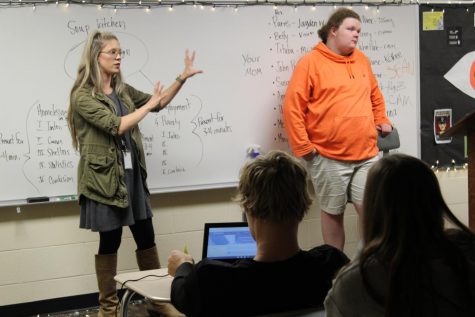 Paige Harrington, Reporter
November 15, 2018
A new teacher has filled the position for the English department after the former senior literature, composition and junior literature teacher, Laura Caponegro, resigned. Before arriving at the high...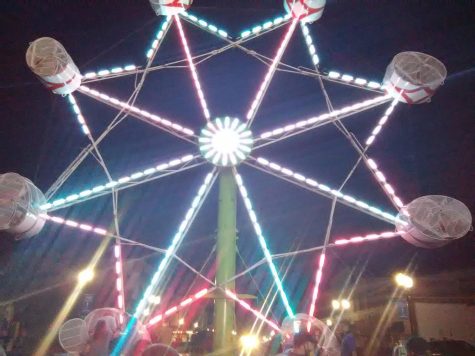 Brick Street Festival runs through Augusta
October 18, 2018
Entertainment enters the scholars bowl scene
October 9, 2018
School adds CATIA engineering course
October 3, 2018
The week in photos Nov. 5-9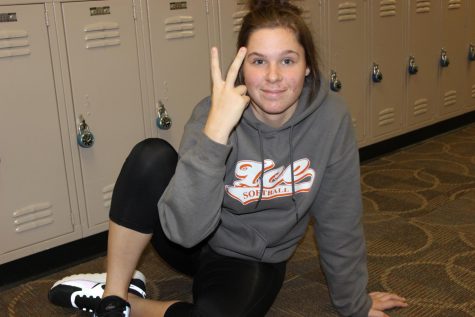 October 29, 2018
"Live life to the fullest, and focus on the positive" -Matt Cameron Favorite Color: Purple Favorite Food: Chicken Strips Favorite Class: Government Least Favorite Class: English