Spring sports make comeback
Spring sports make comeback
Heavy breathing, sore legs and the hot sun beating down during practice; imagine working hard for two weeks for nothing. This was the reality for spring sport athletes in their 2020 season. The chance to create new friendships and possibly go to the state tournament was lost. 2021 is all about taking the chance and running with it. 
Softball
"I think we could be a top contender in the state by the end of the season and look to add ourselves to a list of strong past Oriole teams," head softball coach Rhett Mallon said. 
The 2019 season for the softball team ended in a state championship. The bar was high for the next season and even higher for the 2021 season. 
"I expect to put out a competitive team that represents our school well," Mallon said. 
The girls and coaches worked on hitting, fielding and getting all the information needed to play to prepare for the season. The 2021 season is very valuable to the girls after not having one last year.  
"Not having a season last year makes this one even more important, being my senior year I want to do the best we can and make the best out of the season," senior Ashlyn Bowen said. 
Girls Soccer
"We expect a winning season," head soccer coach Matt Childers said. 
The hopes are high for the team and the leadership is strong. Before the season started, they conditioned together and made their chemistry vigorous. 
"We will be stronger and better than ever, I am so excited for the new girls we have coming up,"  junior Charlize Lichlyter said.
Girls soccer started looking up in the 2019 season; the girls saw this and have been working hard ever since. 
"In the past, people have talked about our program having low expectations," Lichlyter said. "However this year, I think this will be one of the best seasons yet for Augusta girls soccer."
Track and Field
Track head coach Steve Reichardt does not know what to expect for the season. 
"I really have no idea how the season will go; I just hope we get to have a full season," Reichardt said. 
Not having a season last year created a setback for the runners and throwers, but the grit of the athletes made preparation easy. 
"Fortunately for our school, the facilities to practice were open over the summer," junior Holt Williams said. "I personally have a shot put and disc, but I know some people borrowed one from the school and used those this summer to practice." 
Williams feels the season is very important to him and that the team will do well as students have shown the ability to adapt to hard situations.
"I'm one year away, two seasons left until my track season is over," Williams said.
Boys Tennis
"Since we lost last season due to COVID, we are pretty much starting over," head boys tennis coach Brian Hallmark said. 
As far as preparation, the boys would go out and practice on their own to get ready for the season. The team includes multiple freshmen, which makes for an interesting and hard season. 
"It might be a tough year, but I'm sure there are others on the team that will step up," senior Kyle Allman said. 
Boys Golf
"I feel good about this season," head boys golf coach Merek Holtzinger said. "We are young, but some of the boys have a lot of high pressure tournament experience." 
Holtzinger expects the boys to play competitively and to do well; his goals for the season consist of winning league and qualifying for the state tournament. 
"Most importantly, this is just a great group of boys, we are going to have a good time," Holtzinger said. 
Junior Chance Khols is excited for this season and feels it is important for his future. 
"Last season getting canceled makes this year really important to me because I have less time to shoot the scores I need to make colleges notice me," Khols said. 
Baseball
"My goal will always be a state championship, and I wouldn't say that is a far reach for this upcoming season," head baseball coach Garan Qualls said. "We will have a strong upperclassmen leadership that have played a lot of baseball together."
The baseball team consists of 11 seniors, most of which have played together since the age of 10 making for good team chemistry. 
"I think this season is going to be our year and that we will be really good," senior Zack Timberlake said. 
Qualls is new to the baseball team this year, but has no doubts for the season. 
"I am more excited than nervous; players and coaches had the season cancelled last year, so I think we are all excited to get it going again," Qualls said. 
About the Contributor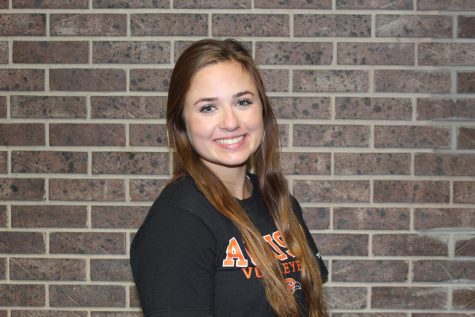 Ivory Rightnar, Reporter
Senior Ivory Rightnar is a reporter on The Oriole staff. She enjoys playing multiple sports (volleyball and softball) and cheering on her school's activities....