Coach receives sportsmanship award at state wrestling tournament
Wrestling coach Brandon Terry along with six wrestlers traveled to state to compete on Feb. 28. All wrestlers medled and officials awarded Terry the 4A sportsmanship coach of the year award. Terry said his most memorable moment of state was being able to coach his son Marcus Terry at his state title. 
"He's very respectful towards everyone including refs and other coaches, so much that it's noticeable," sophomore Cannon Carey said. 
Cannon said the best advice Terry had given him was when he told him to go into the practice room every day with the same approach and intensity as the last day. Terry told Cannon his practice habits were the key to him becoming an elite wrestler and reaching the next level. 
"I tell our wrestlers that the greatest gift you will ever get from wrestling is not an award but rather who you become as a result of wrestling," Terry said. (pull quote)
Terry's goal is not only to win but also develop good people. Even if the wrestlers are not successful, he wants them to still show class on and off the mat. He's proud of how far his team went this year and feels honored to coach his team. 
"Before every match, he tells me to go out there and have fun and to leave it all out on the mat," junior Garrett David said. 
Davis knows Terry as a very humble person and no matter what is always honest and does not get mad at refs. One of Terry's sayings is "weather the storm" which to him means to take the match step by step. 
"I was very honored when I  realized that I had been chosen by the officials as the 4A Sportsmanship Coach of the Year," Terry said. "The goal for our wrestlers is not only to win but to develop character."
About the Contributor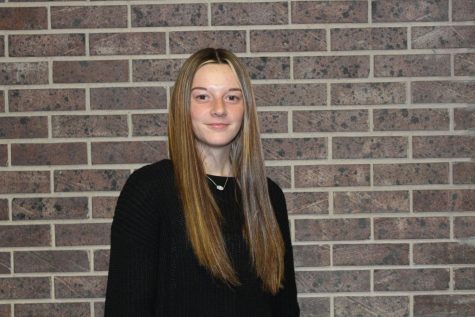 Alyssa Ferrell, Reporter
This is senior Alyssa Ferrell's third year on staff. She enjoys seeing her friends, working, and volleyball.