COVID-19 takes precious memories from seniors
Imagine growing up again, watching "High School Musical", looking forward to your senior prom, playing your last game and finally walking across that stage at graduation knowing you got through all the stress and all the drama. Now, imagine knowing none of that can ever happen due to a pandemic. This is the reality for the class of 2020. 
School buildings are officially shut down for the rest of the 2019-2020 academic year as of March 17. This order was issued by Kansas governor Laura Kelly; the goal is to try and continue the education for the time remaining in the school year. This means all spring sports are canceled, prom is suspended along with graduation. 
As a junior I am hurt enough by this, I first heard about it driving back from Walmart. When I got home, I walked in on my mom crying, and that is when I realized how surreal the situation is. I cannot help but think of all the seniors around Kansas, think about what all they are losing. It was bad enough that KSHAA (Kansas State High Schools Activities Association) canceled the rest of the state basketball tournament, but now the cancelation of everything else. This virus has already taken away multiple memories for everyone, but now these seniors might not even get to walk across the stage at graduation and look into the crowd as everyone claps for their accomplishments. 
In reality the government might be overreacting, but I would rather look back after the panic is over and realize that overreacting was the right choice. Even though we all might see this as unfair, this could be the difference in someone close to you getting the Coronavirus. 
"This is absolutely heartbreaking, but we know that complaining won't fix everything. It is okay to be upset for the things you have lost this year, but we need to hold our heads high and focus on the good. Cherish the memories we got to make and the teams we got to be a part of," senior Maddie Ray said.
About the Contributor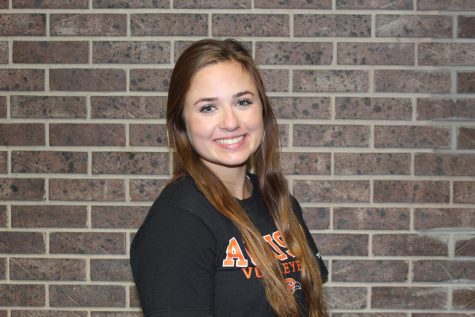 Ivory Rightnar, Reporter
Senior Ivory Rightnar is a reporter on The Oriole staff. She enjoys playing multiple sports (volleyball and softball) and cheering on her school's activities....