Athletes join sports to be involved
As soccer balls roll across the field, golf balls fly through the air, hockey pucks slide down the ice and students running on the track, some athletes have a reason to play a sport. 
"I chose to play hockey because I have loved it since a young age, and I grew up around it," junior Sawyer Jones said. "The reason I do track is because it keeps me in shape for hockey." 
Jones plays for the junior varsity Thunder high school hockey team. Both Jones and senior Dustin Scott started playing their chosen sports at an early age.  
"I chose to join because I have enjoyed soccer since I was young, enjoyed bowling and decided to do it for school, and I joined track to keep me busy." Scott said. "I chose to play these sports to better myself as a person and an athlete." 
Sophomore Neveah Smith was going to start golf her 7th grade year, but it was canceled due to covid. 
"I did golf because I did golf camp a few years ago and loved it ever since," Smith said. "I joined track because I have a friend from a different school who said I should try out for it, and there were only two girl throwers, so I made the team."
While Smith fell in love with golf, freshman John Doyle was influenced by a different factor. 
"I joined this year because all of my friends said I should do it," Doyle said. 
As Doyle joined because of a friend, senior Autum Hubbard joined to be more connected.
"My grandpa had me play, and I feel more connected to him when I play," Hubbard said. 
Every sports team has some obstacles they have to overcome. 
"We face obstacles like injuries and stuff during the season, and how we overcome them is to change up our line and make sure we know how to play with each other, and make the most out of the players we have," Jones said. 
While Jones' hockey team has had injuries, Hubbard faced other challenges.
"There was a time where my golf game was really bad, and I had to talk to my coach about how I was struggling and how to help me out with things," Hubbard said. 
Going through a sports career athletes have more than one coach but they all have one they look up to, Scott looks up to head boys soccer coach Dusty Buell. 
"It is hard to single out a coach I look up to, but if I had to choose just one, I would have to say coach Buell because he saw what I couldn't see in me from the beginning. He pushed me to become a better player and to work towards a collective goal," Scott said. 
About the Contributor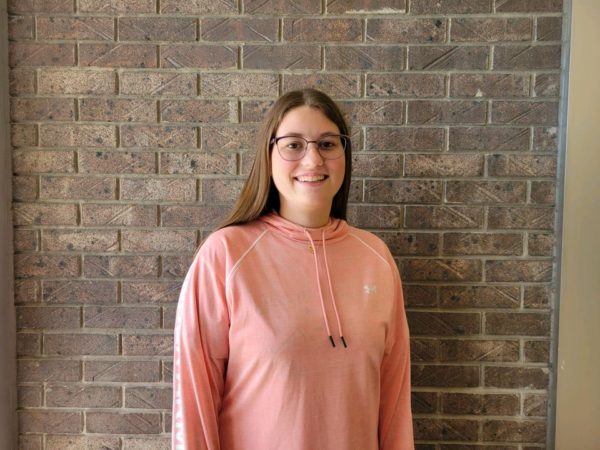 TiAna Arnn, Reporter
Senior TiAna Arnn is a third-year reporter on The Oriole Staff. She joined The Oriole to write about activities going on in the school. She wants the website...