Girls soccer prepares for new season
As balls are being passed around and hurdles being jumped, the girls soccer team have started their pre-season conditioning. 
"Conditioning helps for tryouts," junior Lizzy Priddy said. "For tryouts, we do dashes, sprints and miles."
Priddy says having conditioning practice before tryouts will benefit them during the season, at conditioning practices the team does a lot of different running. 
"The day of tryouts, we do timed runs, and the girls who go to conditioning will get throught it," head soccer coach Matt Childers said. "The ones who don't go to conditioning, they don't perform as well at the first day of tryouts and they realize  they needed it,"
The girls do different activities at practice depending on if they are inside or outside, some activities include running and jumping and different agilities if they are inside. While Conditioning practices goes day by day Childers said he has things figured out. 
"This is my fifth year coaching, so I already have it figured out. We work through ladders, agilities, hurdles and things that way, but it's day-to-day. If someone has an abdominal injury, we will probably avoid planks that day," Childers said. 
As practices help the team with soccer skills, there are some other aspects that come from going to practice. 
"I think it will bring us closer as a team and get us ready for the season," senior Grace Dalzeil said. 
As Dalzeil says it will get them ready for the season, Childers said the girls will see the benefit of going to the conditioning practice. 
"They love it; they love conditioning," Childers said. "They don't like it as much inside because you are running the halls and doing footwork and agility training. We actually work better indoors than outdoors. When we are out doors, we are still doing conditioning, but we get more space,but the girls absolutely recognize the value once the season starts."
Some of the players have a reason to show up to conditioning practices before tryouts. 
"Conditioning is helping me get back into shape and running sprints and getting my foot back on the ball," Priddy said.
While Priddy goes to get her foot back on the ball, freshman Mason Edwards goes for the workout aspect. 
"I go for the work out aspect,"Edwards said "I'm not very talkative at practice because I am in the mindset of working out." 
While Edwards may not talk much at practice, Dalzeil thinks it will help her in the future. 
"I think that it will get everyone conditioned for soccer and for me as a senior help me as a leader," Dalzeil said.
While conditioning helps Dalzeil, Childers is happy with the level of competition he sees.
"I think my perception is that we have the best group of girls with the soccer skills for this program, but we also have the toughest schedule, but it is a higher quality of match play," Childers said. "Last year, we played the number 1, 2, 4 and 5 teams and some twice and 5A and 6A teams and performed well, the goal is to improve on that year over year."
About the Contributor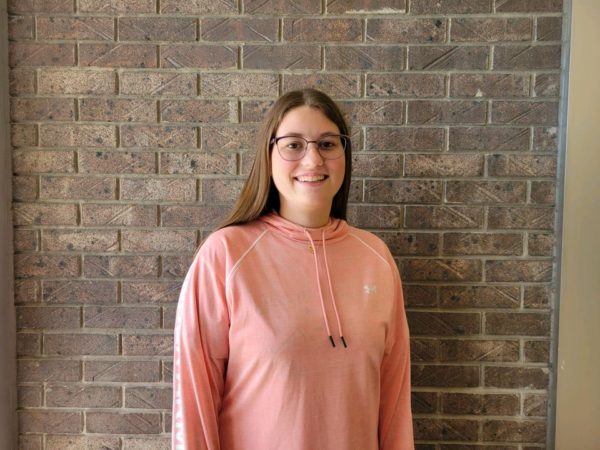 TiAna Arnn, Reporter
Senior TiAna Arnn is a third-year reporter on The Oriole Staff. She joined The Oriole to write about activities going on in the school. She wants the website...