3 underrated music artists deserve checking out
With TikTok on the top of the social media chain, people's music tastes have moved towards more mainstream artists who blow up on the platform. The radio then gives these songs huge airplay so they get stuck in people's heads all over the world. I suggest three artists I think do not get enough attention. 
The first artist is King Gizzard & The Lizard Wizard. King Gizzard is made up of six members, Stue Mackenzie, Ambrose Kenny-Smith, Cook Craig, Joey Walker, Lucas Harwood and Michael Cavanagh. They are known for switching genres on a dime and can do almost anything. The jazz flow of "Quarters" to the heavy rock "Infest the Rats' Nest" make this band one of the most diverse around. They have made a total of five albums in 2022, all of which are great. If this band sounds even a little bit cool to you then King Gizzard & The Lizard Wizard is worth getting into. 
The second artists are DOMi & JD BECK. These jazz fusion artists have come up more recently releasing their debut album "NOT TiGHT" in July of 2022. This album fuses jazz with hip-hop in a cool and smooth way. JD's drumming of this record is fast but can still keep the laid back vibe, along with DOMi's chord progressions makes for a good time. This album includes a vast array of people featuring on it including Mac DeMarco, Anderson Paak., Snoop Dogg and Thundercat. It is a shame they have made only one album, but I am excited to see what they do next. 
The final artist I recommend is Ginger Root. Ginger Root is a Japanese city-pop and jazz fusion based singer. Ginger Root has four albums, but his real talent shows in a six song EP called "City Slicker". This EP is one of the best I have heard. This guy is definitely worth a check out. These three artists are some of the best around and are worth a listen.
About the Contributor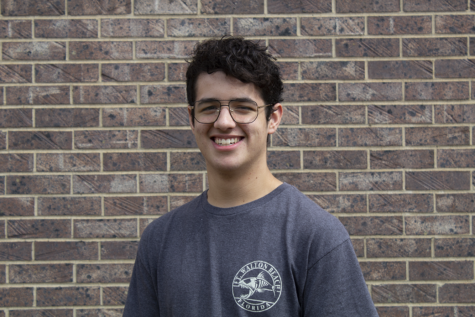 Isaac Basquez, Reporter
Sophomore Isaac Basquez is a first-year reporter for The Oriole. He spends his free time listening to music and being with friends; he is also in the drumline....