Students join winter sports to be more involved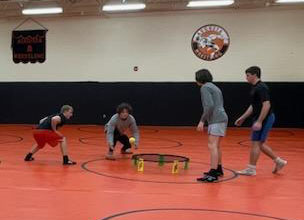 With the start of the winter sports season, students decided to take risks and try sports they haven't participated in to end the school year.
Junior Tamra Schmutz joined bowling to improve herself and support the team.
 "I can be more involved in school activities this year," Schmutz said.
Junior David Rios uses sports to improve his skills in bowling but is concerned he has less experience than other players.
"I want to improve and try to get to varsity," Rios said. "I'm worried about people that are better than me and have more experience."
Students decide to join new sports for a few of the same reasons, including family members.
"It seems fun; my uncle did it when he was in high school," Rios said.
Junior Josiah Duncan also Rios joined wrestling and bowling because of a family member.
"My older brothers did it," Duncan said. "If I didn't, they would be able to beat me up." 
Practices have not yet started for bowling, but basketball and wrestlers have competed in several games and meets since the season started. 
Students have different opinions on their practices of the year.
"We do drilling, conditioning and live wrestling," Duncan said. "I get bored at meets, and at practices I get tired."
Junior Will Stueven thought the opposite, he enjoys going to his wrestling meets.
"I'm excited for the meets because I haven't been able to participate in one, yet," Stueven said.
Even though Stueven was excited for meets, he agrees with Duncan on practices.
"Making weight and how hot it is makes practices hard," Stueven said.
All students new to sports agreed that they wanted to be there for their team.
"I just want to be able to support my team," Schmutz said.
About the Contributor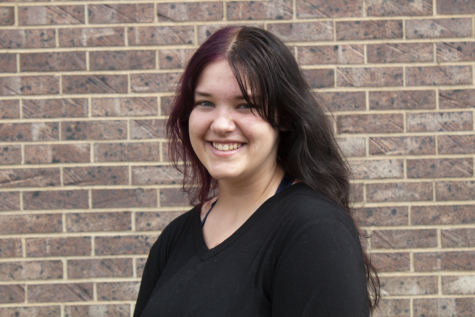 Emily Brinkley, Reporter
Freshman Emily Brinkley is a first-year reporter for The Oriole. When she is not at school, she likes reading books, working on colorguard and talking...