Mask mandate ends in Butler County
Saturday, April 3 the Kansas Legislature Coordinance Council revoked Governor Laura Kelly's third mask mandate with a five-two vote. 
Butler County is still encouraging people to social distance and wash their hands, and many schools and businesses are still wearing masks to keep themselves and others safe. As of Thursday, April 8 there are five new cases per 100,000 people. 
"I think that we should put up with the masks for another month or two," sophomore Jacob Wignall said. 
On April 5, which is the most recently updated information, Butler County had 12 active cases according to the Kansas Department of Health. When masks were first required July 4 the rate was at 182 in Butler County. This was at the time when schools kept track of the COVID-19 impact. Also when businesses and schools required people to wear masks and stay six feet apart. 
"Now that masks aren't required, I don't think we'll see any issues," said junior Mercedes Monroe. "I think COVID-19 has run its course for the most part, and I think we will see an uprise in the economy because more people will be out and about."
Butler County is the lowest of all four of the larger counties in the area in COVID-19 cases as of Monday, March 29. Even though Butler County opted out of the mask mandate, Butler County is encouraging people to be safe and stay six feet away from one another, but they think they cannot enforce the masks and mandate it. People are encouraged to wear masks and wash their hands, and many schools and businesses continue to wear masks to keep themselves and others safe. 
"I don't mind wearing a mask if they are required," senior Ebony Jackson said. "I rather not wear them, in my opinion, they don't help."
About the Contributor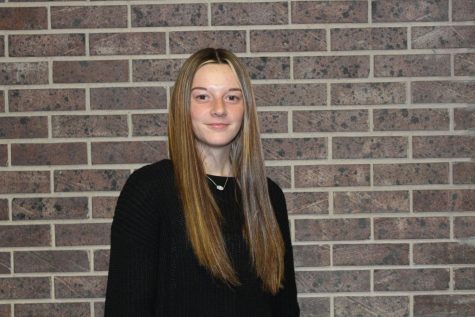 Alyssa Ferrell, Reporter
This is senior Alyssa Ferrell's third year on staff. She enjoys seeing her friends, working, and volleyball.