COVID-19 affects wrestling season, wrestlers
Winter sports practices started Nov. 16. Due to the COVID-19 pandemic, coaches and student athletes are required to follow new guidelines for the season. Close contact sports such as wrestling are higher risk. 
Wrestling requires participants be in close contact with others using specific moves and positions to pin an opponent. This makes the traditional face coverings difficult to wear. However, wrestlers wear masks at all times when not practicing such as the beginning of practice and the end of practice including anytime out of the wrestling room. 
Other precautions to protect against the spread of COVID-19 have been taken as well.
 "Right now the biggest thing is that we are using the weight room and the area behind the bleachers in Hutter Gym so that we have enough space to practice. We are also grouping wrestlers by weight and ability so we have small groups," head wrestling coach Brandon Terry said.
The goal of this grouping is to make sure if a student was to contract the virus, the whole team would not be quarantined. Other guidelines have been set as well. 
"We have hand sanitizer that wrestlers are supposed to use entering and exiting the wrestling room as well as skin wipes they can use every day," Terry said.
By the end of the week, practices will have been run for only five days so the future of the season is still uncertain.
"We are doing a lot of this for practice but things might change for competitions and this is evolving so it's hard to know. We will adjust and do the best we can. We will make the best out of it," Terry said. 
The differences in wrestling this season are noticeable to the wrestlers. 
"Practices are shorter this season," sophomore Dayne Locke said, 
Changes that are made during the season are to help protect everyone in the room, not just students, but also coaches. However, the expectations for the season are uncertain.
"I'm expecting this season to be a little hectic," sophomore Emily Hess said. 
The wrestlers can help protect themselves and their family by sticking to these guidelines. Terry mentioned he was a little worried about the season getting cut short, but he hopes that it won't come to that. 
"I'm just kind of praying that this whole thing blows over soon," Locke said. 
About the Contributor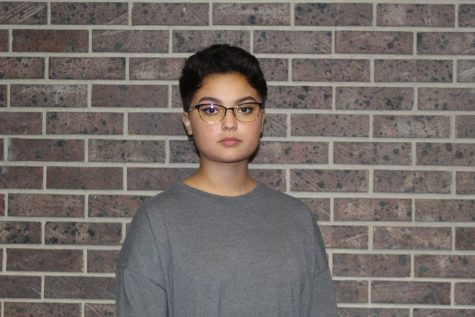 Claudia Stirewalt, Reporter
Claudia Stirewalt is a Sophomore. She loves to read and write. She spends her free time with her friends and family. More often than not, you can find...