Popular December dance canceled
Jingle Bell Ball (JBB) has been a traditional winter dance at the high school since 1989, but the 31st annual JBB was canceled early in the school year and will not take place.
"The reality is, with knowing Jingle Bell Ball being in December, we wouldn't be at a point where we would be able to have a dance that would be safe for students and staff," principal Rick Rivera said. 
With influenza always being a possibility in December and COVID-19 having influenza type symptoms Rivera and student council leader Deana Walls did not feel safe having JBB.
"With limitations at school, games, and music concerts, it didn't seem fair to have a dance in which hundreds of students would be around each other with no way to social distance," Walls said. "It is simply a safety measure." 
COVID-19 has taken another last event of high school from the class of 2021.
"I am kind of upset about JBB getting canceled just because it's my senior year, and I wish the parents would do something about it," senior Maddy Muhlig said. 
Seniors Faith Lundin and Maddy Muhlig believe that the school or parents could come up with different alternatives, so students can have a dance. 
"We can do what Circle is doing for their winter dance, just have a fake one in a way, kind of like a private one," Lundin said. "We don't have to have the whole school, maybe just the senior and junior class like what we do with prom."
Rivera believes that anything is possible and is willing to hear ideas for alternatives. 
"There's always possibilities, but to be honest if we are looking at what would be a dance and what would be the capacity in our facilities, probably not," Rivera said. 
About the Contributor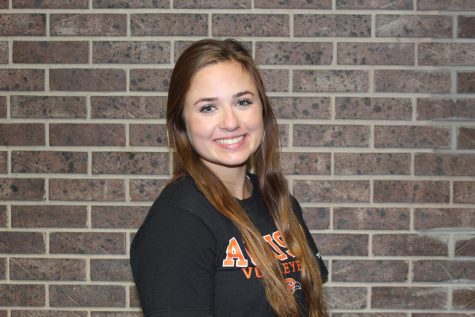 Ivory Rightnar, Reporter
Senior Ivory Rightnar is a reporter on The Oriole staff. She enjoys playing multiple sports (volleyball and softball) and cheering on her school's activities....