COVID-19 affects jobs
People have had their jobs affected because of COVID-19. Businesses have struggled to make enough money while being short staffed due to quarantine. Businesses have changed the way their employees do their daily jobs. Some stores have also dealt with theft or other situations they would not imagine happening.
Situations including customers stealing have affected senior Makenzi Schniker's job at Kohl's. "There have been way more walkouts and thefts due to the mask regulation. People believe they can get away with it more because their identity is concealed," Schnitker said."There was an incident where a guy came in with a gun banging it around the jewelry counter trying to get in it."
The pandemic has caused struggles but has also created opportunities. Workers are brought closer together, recieve better pay and earn better tips from customers than they used to. Stores and restaurants have given discounts to help out their customers. These discounts include certain days with lunch deals or a half-priced item.
Sophomore Lana Wood works at Sugar Shane's and benefited when school shut down in March. 
"When we were out for six months for COVID-19, I worked more than I would have if I was at school," sophomore Lana Wood said. "Since school started, I have fewer shifts now than I did, so I'm not making as much as I did when we didn't have school."
Everyone has had ups and downs. Learning new skills and having new experiences that could open more doors for them in the future. Students are trying to find jobs and junior Emilee Laing has been working at Dairy Queen for over a week. 
"We still have our lobby open and our drive-thru. We also have to wear our masks at all times even on breaks," junior Emilee Laing said. 
Restaurants and stores have made changes, but people are doing their best to acclimate to the changes and are hoping these restrictions will help them out in the future. 
"We do contactless orders now, and the online ordering is now only card, so we don't spread germs with cash," Wood said. "We also have a lot more deliveries and to-go orders, so the hostess and delivery drivers are getting better tips."
About the Contributor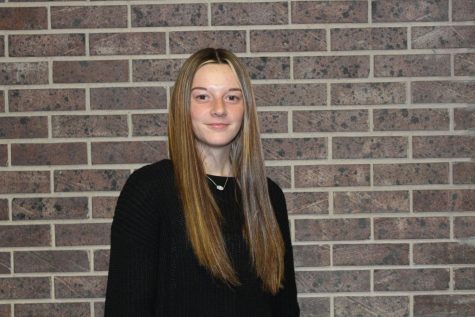 Alyssa Ferrell, Reporter
This is senior Alyssa Ferrell's third year on staff. She enjoys seeing her friends, working, and volleyball.