Locker rooms need better security during sports practice
When it comes to being in high school sports, the locker rooms become the safety area for all school items. Nonetheless, the locker rooms are not as secure as they should be. 
When I was a freshman and sophomore, I had volleyball practice every day after school. Going into the varsity locker room, almost instantly I noticed how small the lockers are for any of the school stuff I had and my volleyball bag as well. I had to leave most of my school supplies and some of my volleyball clothes out since there was not enough storage space in the locker.
After volleyball, I would notice simple stuff of mine gone like Nike spandex or Nike sweatpants had disappeared. I tried asking around multiple times, yet no one knew the answer to where my stuff had gone. Looking at the cameras with Mrs. Zerr, no one was spotted since many girls go into the locker room and the locker room has two exits, where one does not have a camera.
Throughout volleyball, I would do my best to keep all of my stuff locked up, even with a locker that would not lock properly. Losing things like Headphones and a Kendra Scott necklace of mine had been taken as well. With little to no security at all, it was easy for my important items to be stolen, just as well as any of the other players' items.
Player's should not have to worry about their personal or school times being touched and taken while they are playing a sport. With better security, like bigger lockers that can hold more space or security cameras at both of the entrances and exits, I believe theft in the locker rooms would greatly decrease. Getting time frames of who goes in and out of locker rooms and seeing anyone suspicious enter or exit could help more than just me with the loss of items.
Although I know better security should be in the locker rooms, more goes into getting extra security. The pricing of new lockers ranges from $60 to $500 per locker. Also, getting another security camera could cost a lot to have installed and connected to the school. 
Even though some of the items needed are expensive, I know that it is worth it because valuable items would not get stolen, and if they were, we would have extra cameras to scope out who went in and out of the locker rooms. Everyday items like money, shorts, necklaces or a simple pencil would no longer be touched with better security. 
I believe the school should consider different lockers and extra cameras to prevent theft while students are at practice. I would feel more safe keeping my school and sports bag in bigger and more secure lockers, and I know many students would agree.
About the Contributor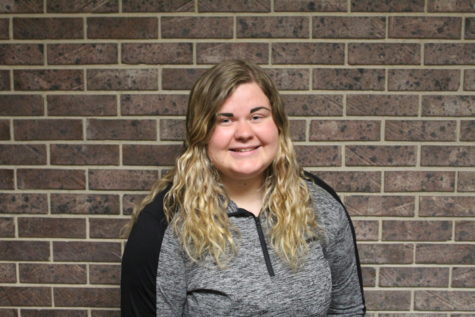 Savannah McMichael, Co-Editor
Senior Savannah McMichael is a third year reporter and first year Co-Editor on The Oriole staff. McMichael is a very enthusiastic person who tries to...