Inktober celebrates the importance of developing art skills
In the middle of 2016, I discovered an annual event that happens every October leading up to Halloween. The event, called Inktober, provides artists with a prompt for every day of October. Each prompt consists of one randomly selected word that may or may not have some relevance to Halloween. Artists are tasked with taking a couple minutes out of their day to draw and outline a picture in ink relating to the prompt in some way.
So, why is this important? What artist would want to ink drawings for the next 31 days? Outlining any picture is one of the most difficult parts of drawing, but it really makes the sketch stand out if done correctly. The goal of Inktober is to help artists maintain healthy drawing habits while improving their art according to Inktober's creator Jake Parker. Even drawing for a couple of minutes a day, using references or just an imagination, can really help the artist develop style people love. 
Inktober is also a great way for artists to share their work with other people. Through the power of social media, artists post their prompted works with  #Inktober and #Inktober2019. This can, in return, spark the imagination for other artists to draw their Inktober sketches, ultimately repeating the process for the next artist that happens to click on an Inktober post. Networking artists across the country and the world with ideas and inspiration encourages younger artists to join the bandwagon.
About the Contributor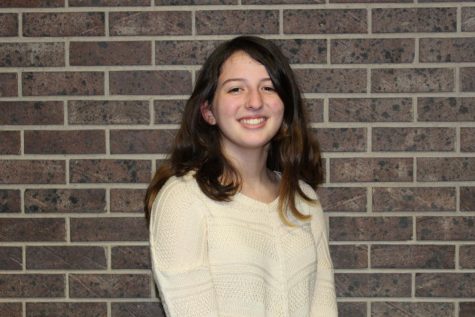 Paige Harrington, Editor-in-Chief
Paige Harrington is the 2019-2021 Editor-in-Chief of the Augusta Oriole. Outside of class, she enjoys reading journalism stories from other news sources...