Football jamboree successful
A football event was hosted at Hiller Stadium last Friday for local football teams to participate in a safe scrimmage.
The Kansas State High School Activities Association (KSHSAA) allowed high schools to participate in an event called a Football Jamboree. This is the first year KSHSAA allowed any schools in Kansas to play in a jamboree.
"I think it's pretty cool," freshman Zander Erwin said. "It's like a game, but with no kickoff or return."
According to KSHSAA, three or four teams face off in two separate groups. Both groups participate in 12 offensive plays, then switch up teams and continue. Southeast, Andover, Mulvane, and Augusta played against each other in the jamboree.
"I really like seeing the other teams in a controlled situation," Assistant Principal Ryan Muhlig. "In the past, teams haven't been allowed to do this, but now KSHSAA brought up the idea."
While the jamboree was controlled, injuries still occurred during the event.
"It just sucks that I can't play," Erwin said. "I have a concussion [from a car wreck] two weeks ago on Tuesday."
When injuries on the field happen, senior Catherine Doell helps assist other trainers.
"I'm a student trainer. I help out with wraps, and I help the managers with water," Doell said. "I've been doing this for years."
According to Doell, she helps out before, during, and after the game.
"I think I started my sophomore year," Doell said. "Heidi [Seiwart] and Bailey [Jones] did it and I saw them do it, and I helped out and thought, 'Oh, this is fun.'" 
The school will most likely participate in another jamboree next year.
"Next year, I think we are already planning to go to Andover," Muhlig said. "It actually gives a kid a look at more than home practice,"
Overall, the jamboree was a successful event for the school.
"I think it's interesting, and you also get to see the new people, like freshmen, transfer over," Doell said.
About the Contributor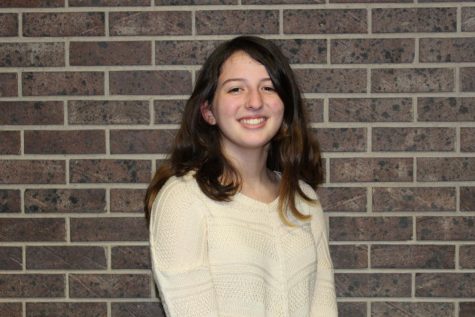 Paige Harrington, Editor-in-Chief
Paige Harrington is the 2019-2021 Editor-in-Chief of the Augusta Oriole. Outside of class, she enjoys reading journalism stories from other news sources...