Super bowl commercials worsen
Growing up, I always loved watching the Super Bowl, but not for what people think. At that point in my life, I did not understand football (I still basically do not). I watched it for the hilarious commercials.
Super Bowl commercials are not near as good as they used to be. They are more about showing off the product, than entertainment Super Bowl commercials are supposed to be funny; it is how they are expected to be.
My favorite commercial ever played was a Doritos advertisement.
This advertisement included a woman at an ultrasound.
Her significant other was eating Doritos and found that the baby followed wherever the Doritos chip went. The woman soon threw the chip in annoyance, and the baby followed it.
The commercial ends with the pregnant woman, significant other and doctor screaming.
Perhaps the funniest advertisement of Super Bowl LIII was about an alcoholic beverage.
"Super Bowl commercials are boring and not as entertaining, like they used to be," my mother Jessica Martin said.
As my family watched the Super Bowl, we found the commercials were attempting to advertise their product with famous people, maybe making it more appealing to the eye instead of humorous. We found over the last two years Super bowl commercials have gotten worse and worse.
Doritos advertisements have always been my favorite, last year is when I started realizing they were worse. All they did was have two famous singers taste the Doritos and react to the flavor.
For the upcoming Super Bowl commercials I suggest involving animals or babies, like the past advertisements. The current commercials are boring because there is no plot, no plot twist, nothing to draw a person's eye to the television. Using something to draw a person's eye to the commercial would make them much better.
About the Contributor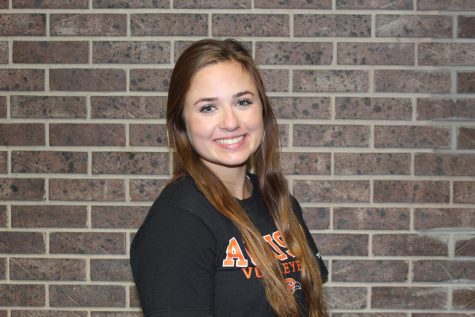 Ivory Rightnar, Reporter
Senior Ivory Rightnar is a reporter on The Oriole staff. She enjoys playing multiple sports (volleyball and softball) and cheering on her school's activities....