Wrestling encourages team bonding
The mat. The cheers. The fight during a match. The sweat dripping down wrestlers' faces. Spectators perceive this atmosphere with shouts of triumph after each pin. However, they miss the moments behind the scenes, moments that pull the team together.
"If you don't wrestle, you don't know exactly what's going on because you're not there," Payton Lewis (9) said. "You're building a brotherhood with everybody that's right there."
While the wrestlers are all there to win, they have forged a closeness with each other. The crowd sees their Orioles pacing back and forth, warming up, and fighting to pin their opponent, but they do not see the inside jokes, the laughter, the hundreds of memories on the bus or during practice. Augusta wrestlers are closer than everyone knows.
"Wrestling in a room of guys for two hours straight: you're all sweating, you're all dying, you all wanna get out of there," Donald Murillo (10) said. "When you do that for an entire season, you really grow close to those guys, and they become like your brothers."
Several of the wrestlers have created long-lasting friendships from being on the team.
"I've been in a lot of different schools and teams, and can say for a fact that some of my closest friends I met through wrestling," Murillo said
Even with all the joking and messing around together, they do well keeping out of trouble while doing it.
"It's a 'when one of us gets in trouble, we all get in trouble,' kind of deal," Dominick Ketchum (12) said.
The wrestlers do not have all the fun though. Plenty of the team's managers have memories to hold on to from the season.
"Coach Terry slammed his phone in the car door, and it shattered and folded backwards on our way to a wrestling tournament," Ally Davis (11) said.
Whether they are moving the mats, grabbing some water, or hopping on the bus, spectators see the team joking around like they have known each other their whole lives.
"The camaraderie and the brotherhood in the wrestling room, there's nothing that builds more bonds between your teammates," Ketchum said, "and then kicking the crap out of them."
About the Contributor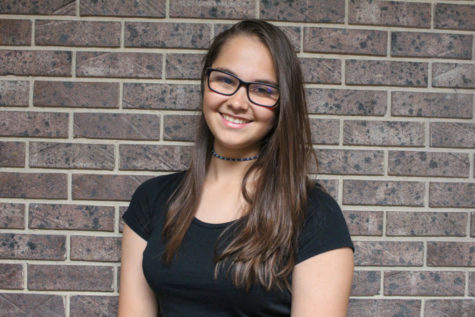 Savannah Athy-Sedbrook, Editor-in-Chief
Senior Savannah Athy-Sedbrook is a fourth-year reporter for The Oriole. She can often be found running around during ace to complete stories, as well as...