Realms adds interest for students playing 'Minecraft'
With the sound of the grass crunching and the character punching a tree, "Minecraft" has been around since 2011, and for students born in the 2000s, it has been a big part for the students.
Sophomore Cooper Stueven started a realm, a realm is a monthly subscription that allows them to have a bigger world with more players on all gaming platforms including Xbox and Playstation.
"I started the 'Minecraft' realm, and one day, I just saw a TikTok, and it said to 'start a realm with your friends'," Stueven said.
The realm has added a lot more interest within the students in the game and being able to play with more of their friends adds more memories while playing.
"I like being able to play with my friends, and with realms it allows us to play with a server of 10 people at a time which lets you and your friends build more memories," sophomore Cole Bastian said.
When winter sports ended it gave sophomore Willy Jon Morales a break so he decided to join the server.
"I was bored; wrestling just ended, and I needed something to keep me occupied on the weekends besides going to the gym or playing with my dog," Morales said.
Most games come with achievements which are goals that you obtain within the game, In "Minecraft" one of the achievements is the Elytra is a chest piece that the character wears on his back and gives them the ability to fly within the game.
"William and I were the first people to get an Elytra, and we were the first people to fight the Ender Dragon," Stueven said.
With these students playing the game, somedays that will be the only activity they do for most of the day.
"On average, I would say I spend at least eight hours on days I don't have school or anything to do," Bastian said.
Most trends though they tend to die off. The server has been available for about three weeks and some students are starting to feel bored.
"It hasn't started to die off for me yet, but some people have said they are getting burnt out," Morales said. "We've been playing for about two weeks, and I see how it could tire some people out," Morales said.
About the Contributor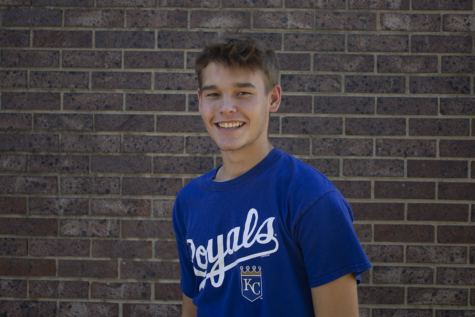 Caleb Knollenberg, Reporter
Sophomore Caleb Knollenberg is a second-year reporter for The Oriole. His goal for this year is to become a better version of himself. Knollenberg can...