Students speak about high school parking lot
High school parking lots can be the most dangerous place for student drivers. With parents driving in and out, students coming trying to find a parking spot and pedestrians walking through lanes trying to avoid getting hit by a car in the morning, it can get stressful. Even in the morning when junior and senior students do not have class the first hour, along with others, the parking lot can be chaotic. 
Senior Taylor Braundgardt wishes a better system could be implemented for the parking lot to make it more efficient.  
"I leave before 3:00 every day, so I don't have to deal with this anymore, but when I did, I wished there was a better system because if you didn't get there fast enough, you were stuck for at least 15 minutes. Also, there's a lot of people and cars around that don't watch where they're going," Braundgardt said.
Sophomore Ryker White wishes the parking lot had a different setup to make morning and after school parking safer.
"I believe the lot should be bigger in order to allow angled parking because it is the safest form of parking," White said..
Some students have even had experiences of getting hit, hitting someone else or both almost happening to them.
Senior Ryan Andrews has had few experiences where he almost got hit and almost hit someone else.
"I've never actually hit a car or been hit but there have been multiple I have been close. I mean it was kinda scary just thinking of what could of happened, and it definitely gave me an adrenaline rush." Andrews said.
Although some students have only come close, junior Holt Williams has been in an accident before in the front parking lot.
"As I was pulling out of my parking space, someone else was too at the same time. We just happened to hit each other," Williams said.
Freshman Madison Luinstra starts driving to school next year and has mixed emotions about the school parking lot. 
"I am nervous about parking next year. I think they should make the parking lot bigger and have more exits," Luinstra said.
About the Contributor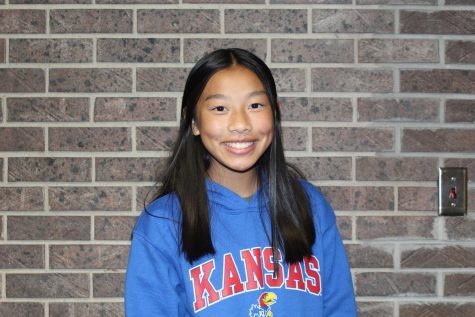 Halle Williams, Reporter
Sophomore Halle Williams is a new staff member on the Augusta Orioles News Staff. It is Williams first semester on the staff and is excited to bring new...