Health CPR curriculum required for graduation
It feels good to be a hero.
Ever since cardiopulmonary resuscitation (CPR) was invented, it has been used for decades in the United States to revive victims of cardiac arrest.
 "Heart, breathing, and life," health teacher Cynthia Phillips said. 
According to the Kansas State Department of Education (KSDE) in December 2017, members approved the addition of CPR training in health education.
"We start with the cardio system, so learning how the lungs and heart work in the body. Then, we spend a day of mainly going over compressions and how deep to go, and then another day of practicing on the dummies themselves," Phillips said. "We try to find an open gym [to practice]."
Multiple automated external defibrillator (AED) kits exist around the school, and teachers are trained to give CPR if necessary; training for CPR usually takes only 30 minutes, and it can be easily incorporated into the student's school day according to the KSDE.
"Every two years, [teachers] aren't certified, but [we have to] do the same steps we go through to get trained. All of us are required to go." Phillips said.
The CPR classes do not offer certification to the students and are only taught once during freshman year. Classes at the American Red Cross are offered to anyone if students are interested.
"[Students] can check the American Heart Association (AHA), Red Cross, or within the community," school nurse Jennifer Dawson said. "Typically, you have to sign up for a class, some are clear down to 2 ½ to 3 hours now, but they used to be about two  days."
The CPR classes offered at AHA and Red Cross teach everything from chest compressions, first aid and resuscitation methods to help people feel confident in their ability to revive someone.
"When a person is unconscious or they are not breathing, there is no blood getting circulated throughout the body. So, CPR works when you are doing your chest compressions. You are trying to massage or squeeze the heart to get the blood pumping throughout the body," Dawson said.
If the area is safe, then there is typically no danger when it comes to CPR; however, the brain begins to die after 6 minutes of no oxygen.
"The biggest danger is just not doing it," Dawson said.
About the Contributor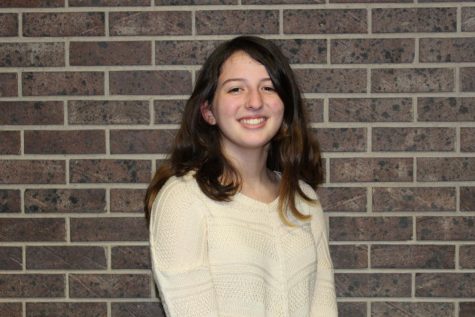 Paige Harrington, Editor-in-Chief
Paige Harrington is the 2019-2021 Editor-in-Chief of the Augusta Oriole. Outside of class, she enjoys reading journalism stories from other news sources...