Counselors host 3rd annual outfit exchange
During school hours, the counselors held the third annual Fluff Your Feathers dress exchange from April 10 to April 21. Students were able to come to look at the inventory or pick out an outfit that they like to look at how they would prefer for prom. Students may also donate outfits for others to use in the years to come.
"We already had some dresses in storage, but most of our inventory is from donors," counselor Audrey Neuschafer said. 
Fluff Your Feathers is not just about dresses. Participants may also choose shoes, suit jackets, and maybe one day even prom jewelry. 
"We would love to be able to distribute prom jewelry, but our ability to store it isn't exactly the greatest," Neuschafer said. 
Even though the event was created for students who may not be able to afford the items they need for prom, Fluff Your Feathers also serves as an extra option for those who want it. 
"It's a really good foundation and helpful if you can't afford what you need or even need something earlier," senior Halo Lawson said. 
Even if families are not financially challenged, they may seek the program's aid.
"My family and I are saving most of our money for a pageant I'm going to be a part of in July," Lawson said. "The ability to get my perfect dress for prom and still be able to save up for the pageant is very important to my family." 
About the Contributor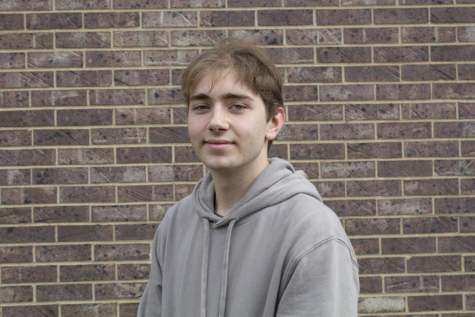 Hayden Blair, Crew-Editor
Junior Hayden Blair is a Crew-Editor for The Oriole. This is his second year on staff. He spends his time outside of school completing homework, hanging...