New assistant golf coach joins boys team for 2023 season
The whoosh of the clubs in the air, jingle of tees and clinking of clubs in bags with the smell of freshly cut grass and the sight of clean cut fairways with easy to read greens is what greets golfers when they arrive at a golf course.
Ryan Hull is the new assistant golf coach for the boys team.
"I think coach Hull brings experience being a golf coach, positive attitude and really strong relationship building skills with kids to our program," head golf coach Merek Holtzinger said.
Hull previously an assistant golf for five years at Eldorado and is bringing some new strategies.
"I think my plans for this season overall would be to just make sure everyone improves, goes to as many tournaments as they possibly can and compete," Hull said.
Freshman Nate Ebenkamp is excited to have Hull on the coaching staff
"He is a good guy; he is a good coach; he knows how to get it done," Ebenkamp said.
Sophomore David Sullivan has improved due to Hulls coaching
"He seems like he plays a lot of golf, and he is very good at teaching sports," Sullivan said.
Hull is a fan of coaching at Augusta.
"The biggest thing I like about coaching at Augusta is the number of student athletes that we have,"Hull said. "Coming in previously from another district, we did not have as many golfers, so to be able to have over 10 players is pretty remarkable," Hull said.
Sullivan remembers some great times he has had playing with coach Hull.
"We all have a lot of laughs because of Hull's jokes while playing," Sullivan said.
About the Contributor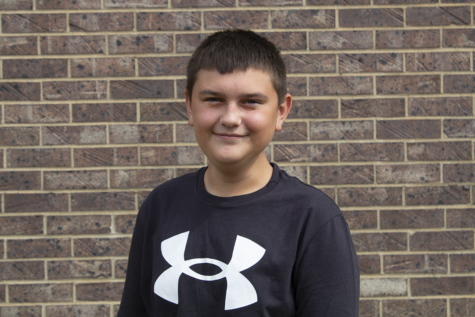 Trent Cabrales, Reporter
Sophomore Trent Cabrales is a first-year reporter. He enjoys participating in the clay target team and golf. He wants to be a semi-driver. Cabrales is...