Clay target members reflect on past season
After their fall season the clay target team reflects about what they practiced and how they competed in the season.
Sophomore Jake Hall has been trap shooting with his family as a tradition.
"Both my mom's parents are very good shooters, and I just take inspiration from them and try to make it a good family competition around Thanksgiving," Hall said.
This inspired Hall to join the clay target team.
For participants, some skills are harder than others.
"Being very consistent is definitely one of the hardest things," junior Bradin Dennett said."Just practice, practice, practice." 
Sophomore Maeve Fleming struggles with the view of the targets.
"One of my eyes was more dominant than the other [when aiming on the targets]," Fleming said. "Sometimes, I'd like to close my eyes, and then I had to figure out if it was better to [use] when I really can't watch."
These players practiced these skills and more to improve their shooting during the season.
"We just tried to practice this pretty much getting good habits down risks really trying to focus in and getting better every day," Dennett said.
Some skills are more important than others when it comes to the basics.
"Your feet have to be right, and you have to be holding the gun right and everything; just your form is really important," Fleming said. 
Team members practice so they are prepared for competitions. The competitions are a bit different than other sports. 
"We don't really travel," Dennitt said. "We just do our own competition, and then we just record our score online."
With many more details to the competition than other sports they require a little more explaining. 
"It's basically like normal practice except we turn our scores in," Fleming said. "We all shot 50 rounds, and then we did our other 50 after."
About the Contributor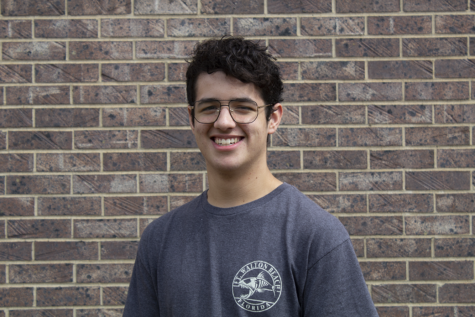 Isaac Basquez, Reporter
Sophomore Isaac Basquez is a first-year reporter for The Oriole. He spends his free time listening to music and being with friends; he is also in the drumline....