Bowling season begins differently
The bowling team started its season  Jan. 4, and a few changes have been made, including new coaches Andrew Orocio and Abby Emmitt.  
"The former coach was my coach. She taught me a lot, and it became a sport that I really enjoyed, not only because it is an individual sport, but it is also a team sport," Emmitt said. "I have always enjoyed being around the game."
As well as new coaches, Emmitt and athletic director Josh Ybarra decided to try out a new bowling alley, owned by Chris Cannady, for practices. 
"We decided to try out the Holiday Bowl in town, and it wasn't the greatest yet," junior Wyatt Kerstetter said. "But, I know once Mr. Cannady gets it alright, we will have a lot of fun."
Even though the team went to try out the Holiday Bowl, the bowling alley is not supposed to be open until March.
We were expecting a set of conditions, and we received a different one," Emmitt said. "Luckily, we got things figured out and were in a good place right now."
Since there is more work to be done, they will hold practices at The Alley in Wichita.
"I would love to go back to Holiday Bowl, but I do not think they're going to be ready in time," Emmitt said.
The district provides transportation for the team, but one student drives themselves to the Alley. Senior Alli Eastridge drives herself to the bowling alley because she does not have a fourth block in school, but it is not a problem since she lives closer.
"I like it because I live closer to the alley," senior Alli Eastridge. "Plus, that is where I work." 
Even with the obstacles, the bowling team still has fun.
"Our practices are really fun, really energetic and we are having a lot of fun with the coaches," Kerstetter said. "We practice our swings, and sometimes we just bowl games and try to get our focus right."
About the Contributor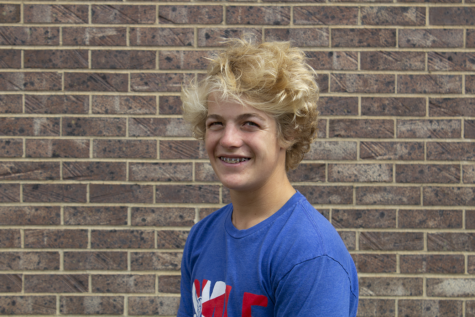 Dalton Pankratz, Reporter
Dalton Pankratz is a sophomore and a first-year reporter on The Oriole. Pankratz participates in three school sports: soccer, football and track. In his...