Buff Puff game increase interest in boys volleyball
Because of the Buff Puff game Nov. 10 and 11, some boys in the school have begun to wonder why Augusta has no boys volleyball team. 
Students want to be able to play a new sport during high school as well as be able to play with their friends.
"The Buff Puff was pretty fun," senior Eric Boucher said. "I did pretty good, so I want to see what I can actually do."
While some boys think it would be fun to have a team, others are not willing to give up other sports in order to play on a boys volleyball team. 
"I only play soccer, but I wouldn't be willing to give it up to play volleyball," sophomore Cooper Stueven said. 
Even though students would like to have a boys team, KSHSAA currently does not offer boys volleyball as a sport. For that to change, a proposal would need to be presented to the executive board and voted on by the board.
"It goes back long ago, probably before boys volleyball became very popular and so that's why we never had one," athletic director Josh Ybarra said. 
Because there are no teams in Kansas, it is very difficult to find teams to play against.
"Up to this point, it'd be very hard to find games for the team, so no teams around here have that," Ybarra said. 
The school does allow boys to join a girls volleyball team if they want but the rules of the game would have to change which may cause an unfair advantage to teams with boy players.
"It would modify some things, there could be some issues with the net height that they would have to adjust," Ybarra said.
While it may not be possible for boys to have their own team, they still believe that it would be a fun sport to play. 
"I had an amazing time at Buff Puff so I think that would carry on to if we had an actual team, I think it would be a blast," Stueven said. 
About the Contributor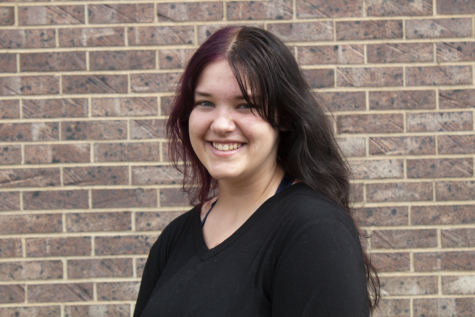 Emily Brinkley, Reporter
Freshman Emily Brinkley is a first-year reporter for The Oriole. When she is not at school, she likes reading books, working on colorguard and talking...