Junior project adjusts as world adjusts
Over the last three years, dealing with a pandemic and tighter restrictions on certain volunteer opportunities has caused the junior project to make some changes.
"The junior project is mostly career and college research based," English teacher Kristiana Smeltzer said.
Before COVID, the junior project consisted of three parts, analyzing resumes and transcripts, job shadowing and volunteering for community service and writing a research paper in a group. 
"There used to be a career section, and there used to be a transcript section where you talk about what career you are looking into," English teacher Ashley Deaver said. "How you've done in the past with your grades and basically do a whole transcript analysis."
However, when the rule around volunteer opportunities became more strict, the junior project had to stop participating in community service.
"We've eliminated an entire section," Smeltzer said. "Prior to COVID students also had a volunteer section that they had to do a section for that was paired with a research project and a presentation."
This community service portion of the junior project was removed, since volunteer opportunities have become harder to find and there are many students that had to participate in community service.
"We still do a research project junior year because that's one of the standards, but it's not aligned with the junior project anymore," Smeltzer said. "So many places where we used to go and volunteer that we're nonprofit or not all aligned with a religion or a political viewpoint was already very narrow."
Once COVID hit, the English teachers redesigned the junior project as job shadowing was not accessible with the restrictions and quarantines.
"The past few years we have not had the ability to actually do a job shadow," Smeltzer said. "In order to try and help bridge the gap between not doing anything at all, we had students call or email to interview people."
With limited options, even now as the severity of COVID has lessened, Deaver feels requiring job shadow is not as important.
"For my class this year, I gave an option: you can either just do the interview and not have to go in for the job shadow, or you can do the job shadow with the interview," Deaver said.
No matter how juniors completed their projects, the goals of the project were clear.
"The biggest thing that I'm interested in kids getting out of the project is to start really seriously thinking about what you are looking at for next year when you have to start applying to colleges," Smeltzer said, "because a lot of scholarships and things start coming up this next semester for kids."
Junior Alex Evans experienced new aspects of his career choice when he went to job shadow music teacher Megan Hilton at Garfield Elementary.
"I learned that being a music teacher involved a lot of building upon previous skills and having a lot of patience," Evans said.
About the Contributor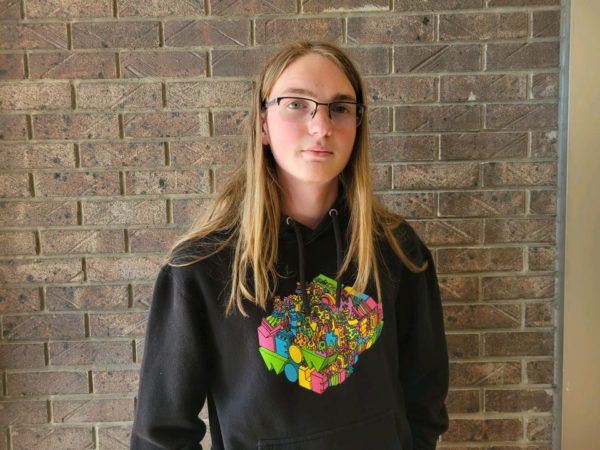 Justin Gwaltney, Editor-in-Chief
Senior Justin Gwaltney is The Oriole Editor-in-Chief. This is Gwaltney's second year leading the staff. He joined staff in the second semester of his...