English teacher named Teacher of the Year
Around this time of year the school district picks a teacher to receive the Teacher of the Year award and this year they picked none other than our very own Rebecca Timberlake for her hard work as an English teacher.
Timberlake was happy to find out she had won the award.
"I feel very honored to be the district nominee, and to have been chosen among other people that I know were very deserving as well," Timberlake said.
Timberlake was surprised she was the winner of the award this year.
"It's kind of weird because I knew a couple other people who had been nominated," Timberlake said, "I thought that there were other people that were maybe more deserving."
As the district's nominee, Timberlake now moves on to the regional competition.
"They narrowed down to finalists in the spring," Timberlake said. "Then they have a banquet, maybe in September, where they bring together all the nominees from all the districts and then they announce who the final winner is."
Timberlake has been teaching for a decent amount of time and has gotten good experience.
"I started in 2006-2007. That was my first school year. So that would be like 16 or 17 years," Timberlake said.
When she started college, Timberlake did not think she would be a teacher.
"I was in college, and I had originally thought I was going to go into agricultural business and major in French and work internationally," Timberlake said. "My mom suggested teaching, and I started those classes, and it was right where I needed to be."
About the Contributor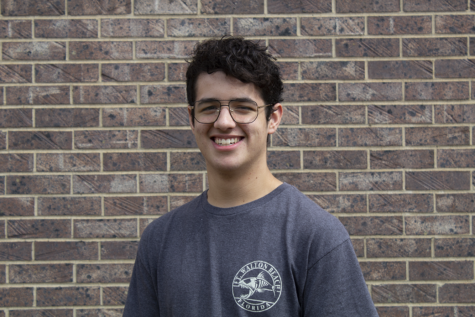 Isaac Basquez, Reporter
Sophomore Isaac Basquez is a first-year reporter for The Oriole. He spends his free time listening to music and being with friends; he is also in the drumline....