Eager teachers join faculty
It is nearing the end of October, and teachers have settled into their classrooms. Four of the nine new teachers reminisce the reasons they wanted to be teachers.
"I wanted to be a teacher since I was six years old," English teacher Abby Emmitt said.
 Science teacher Sayler's career choice was also made early in life.
 "A long time ago, in a galaxy far, far, away. I decided that I like kids, and I like school," science teacher Amy Sayler said.
To Emmit, English and grammar is the gateway to success 
"I teach English because if you can read, if you can write, If you can speak, you can do anything," Emmitt said.
Special education teacher Jessica Scott chose teaching as a career because she found fulfillment in helping others. 
"I got into teaching because I've always loved learning. I've always loved helping my friends learn," special education teacher Jessica Scott said.
Loving a job is important because a wise man once said that someone who loves their job will not work a day in their life.
"I love my job, and I love teaching. I love being with kids,"Scott said
On her way home from an interview at a different school Sayler thought about which job she would rather have.
"I have to  pretend like I'm going to get both jobs because I don't want to settle," Sayler said.  
Social studies teacher Conner Spellman was a long-term art sub before getting his full-time social studies position
"I had some friends here who were former teachers of mine, and they told me about the subbing opportunity that brought me here to sub," Spellman said.
About the Contributor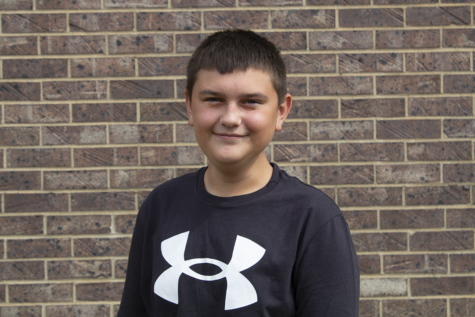 Trent Cabrales, Reporter
Sophomore Trent Cabrales is a first-year reporter. He enjoys participating in the clay target team and golf. He wants to be a semi-driver. Cabrales is...