Students react to the rise of social media platform BeReal
BeReal has become increasingly popular among high school students and young adults of all ages. 
The app allows users to make a daily post consisting of one back-facing and one forward-facing photo that overlap to show what is happening in the randomly generated two minute time frame the notification allows.
"I like the front-facing camera because it goes to a 0.5x setting and takes really funny pictures," senior Dylan Boucher said.
Some students downloaded the app because they were curious about why it became so popular.
"My cousin had it, and I didn't know what it was, so I downloaded it to find out," sophomore Josie Jones said.
Peer influence plays a large role in students' decisions to create an account on the app.
"The dance team was at IHOP, and we all decided to download it together," sophomore Juliana Rivera said. "It wasn't being pressured into it, more like 'Hey, we should do this'."
Students like the interactive aspect of the app, however, that positive came with a negative.
"BeReal can be annoying sometimes," Jones said. "Sometimes people do something stupid just for their BeReal."
BeReal is a daily posting app, but some users do not feel the need to post "on time".
"All of my friends had it, so I felt like I should," sophomore Gabe Kohls said. "I haven't posted in a long time though."
BeReal can be a fun experience, but sometimes it can feel like a burden, especially when the notification shows up at an inconvenient time.
"When the notification goes off, I'm kind of thinking, 'Oh, I should do that soon'," Rivera said. "Half the time I'm not doing anything, so I feel like I should get up and not have it be the same picture every day."
Students enjoy that BeReal allows them to know what is going on at a particular moment with their peers.
"I wonder what all my friends are doing," Boucher said. "It's just really fun to have sometimes."
BeReal is different for students than any other social media platform, due to the fact that it does not feel fake and posed.
"A lot of the time, it is just funny to take it in the moment because it is exactly what the app is meant for," Kohls said. "It is made to be real in the moment and see what everyone is up to."
About the Contributor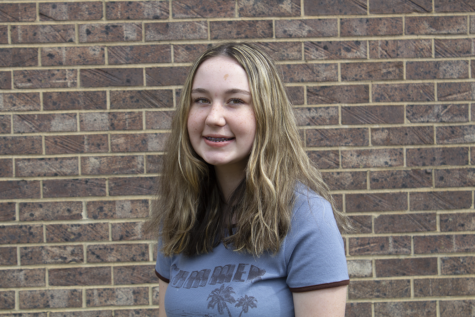 Rachel Womeldorff, Assistant Editor
Sophomore Rachel Womeldorff is excited about her second year on The Oriole staff and her first year as Assistant Editor. Newspaper is her favorite thing...