Students adjust to Ohio Street construction
Going through Augusta, into El Dorado has recently become a struggle for the residents in town. The construction on the north side of town on Ohio Street has reduced the road to one lane, causing problems for residents. The construction began in early June and is predicted to be finished sometime in 2023.
"It's made my travel. Anywhere I go, I have to calculate if I leave to go somewhere, 
especially Wichita, like when I should leave," senior Halle Williams said.
Although Ohio is a main street, detours have not been marked for residents. Drivers wanting to travel north have had to find detours on their own. Many people travel through the neighborhoods, east of the construction causing more traffic, and making it more of a trouble to get around. The increase causes more fear for drivers, living in and around the neighborhood. 
"It needs to be handled better, again traffic has just been crazy the past couple days," senior Tyler Nold said.
When traveling north, drivers are required to take dirt roads or a longer detour to get to their destination. This causes drivers to fill their gas tanks more frequently, raising their expenses for gas.
"I don't like having to drive more, because of gas prices, but I do get to drive around more because I do like driving around, just not the gas prices," senior Samantha Pressnell said.
Senior Tucker McConaghie also dislikes how the detours have cost him more on gas. Making him and others drive through the neighborhoods, around the lake and other detours drivers may find. Those who also live in the neighborhoods have to deal with getting out of their own neighborhood. Just getting to and from school as well as to and from work has required more thought when leaving.
"It takes longer to get home, so if I forget something at home for school." Pressnell said, "it's not as easy to just run back and grab something. I have to detour through it all." 
About the Contributor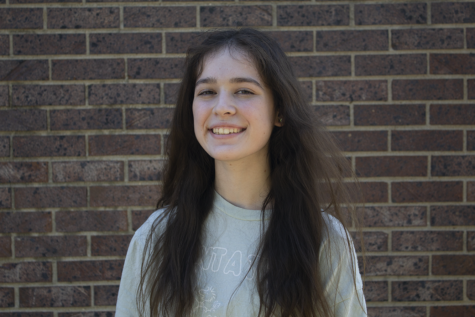 Alex Quezada, Reporter
Senior Alex Quezada is a first-year reporter on the Oriole staff. She enjoys spending time with her friends, going horseback riding and ice skating at...