New music staff members added to the building
The sound of the drums beating and the choir singing in the halls or in the stadium but it all starts with the instructor and directors in the background. Drumline instructor Matthew Treto and choir director Nick Franssen are new to the building. With Treto's advantages, band director Todd Hollis helped him out.
"Mr. Hollis reached out to me asking if I would be interested in the position, and in 2019. I jokingly told the previous instructor that I'd take his job one day," Treto said.
Augusta's classic cadences have been popular for a long time, and Treto wants them to come back.
"I want to reimagine some of the classic cadences we play as well as hopefully bringing a little something new to the line," Treto said.
Franssen wanted to be a part of a smaller community and Augusta gave him the perfect opportunity for that.
"There's a lot of connection that you get in a small town that I didn't get in Wichita West high school," Franssen said.
With anyone, future goals are a big thing and in this case there is definitely some here in the music staff.
"I want this program to be thriving," Franssen said. "I want students to participate in KB honor auditions and take solos to festivals; It's a great experience that I want the kids to have."
Treto graduated in 2019 and came back to become an instructor.
"It was a bit odd to start; plus it's a little intimidating," Treto said. "I didn't graduate that long ago, so it definitely took me a little to adjust to working with students who are similarly aged to me."
Treto thinks his drumlines hard work has paid off with his experiences so far. 
"In my short time here, multiple people who have no connection to the band have already approached me to complement my students," Treto said.
About the Writer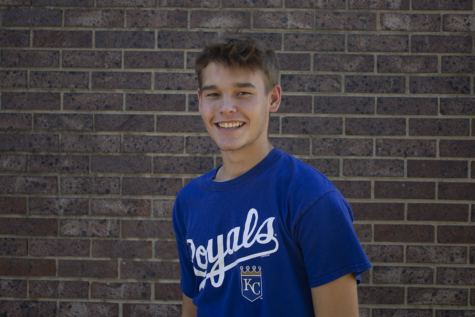 Caleb Knollenberg, Reporter
Sophomore Caleb Knollenberg is a second-year reporter for The Oriole. His goal for this year is to become a better version of himself. Knollenberg can...