Kiera Wells signs to Oklahoma University
From the sound of people landing their floor routine to feeling nervous until seeing the score from the judges. This is a normal weekend for junior Kiera Wells. 
Wells has verbally committed to the University of Oklahoma on an athletic scholarship for gymnastics. She can not sign until November of her senior year, but she is excited to see where this decision takes her. Oklahoma University has always been her dream school, so when she received an offer from their coach, she jumped at the chance. 
"I had an offer from University of Utah and Oklahoma, so I had to decide between them; knowing where you plan on going to college when most of your friends are not really talking about it is sometimes strange," Wells said. 
Wells started gymnastics at the age of three and has loved it ever since. She is always practicing and is in the gym around 24 hours a week from Monday to Saturday. 
Gymnastics came naturally for her, and she likes being able to travel with her friends and making new friends along the way. Wells biggest achievement was receiving a perfect 10 on her vault last year and winning back-to-back national vault championships. 
"I love the adrenaline rush I get from competing, and it's made me a more confident person," Wells said.
Since her sophomore year, Wells has been in contact with coaches across the country. She visited Utah, Auburn and Oklahoma and had other coaches get in contact with her. 
Deciding between Utah and Oklahoma was hard for her, but after spending a weekend at Oklahoma, she knew that was where she wanted to go. Having an academic advisor at Oklahoma has also helped her; she has been able to get to know people on the gymnastics team and ask questions. She is excited to continue her gymnastics career at Oklahoma after her senior year. 
"Gymnastics teaches you to work hard and to have priorities and set goals. It also feels really good to have my parents support me all the way," Wells said. 
About the Contributor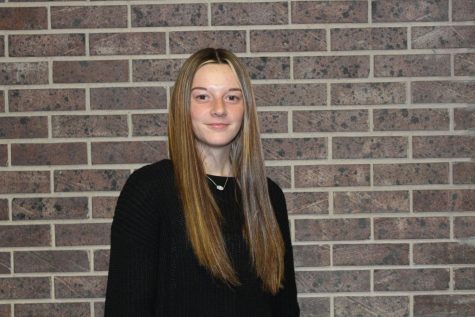 Alyssa Ferrell, Reporter
This is senior Alyssa Ferrell's third year on staff. She enjoys seeing her friends, working, and volleyball.