New color masterist in town
Blow dryers and the snipping of hair being cut scissors with water running and soaking toenails while waiting to be painted, with the sound of people coming in and out of the salon. The Bethanie Brewer salon opened on December ninth and is owned by Bethanie Brewer  
People may wonder why someone would want to go into the cosmetology field or why they think about going into it.  
"I don't remember ever wanting to do anything else, so I cut off all the Barbie doll's hair," Brewer said. "I cut off anybody's hair that was sleeping, on their head or their arms, and put things in their hair when they were sleeping little snap berrets."  
Brewer felt she only had one option other than being a cosmetologist.
"It was either that or I kind of liked thinking that maybe I might want to work at the grocery store. But just to put the canned goods up and face them all forward. I didn't want to do anything else. So it was either do that or comb somebody's hair," Brewer said.
Brewer had two reasons for opening her salon.
"I wanted to give back to the community, but I thought the town needed to be shook up a little bit. We needed a little spice, so I wanted to do that." Brewer said. 
Brewer owns a salon in Texas that has been open for about 12 years. It was going well, so she expanded to Augusta.
"It's going really well, and the one in Augusta, I took possession of on Sept. 30, but I didn't get behind the chair until Thursday, Dec. 9." Brewer said.
Brewer is happy with the response from the community so far.
"Lots of compliments. Haven't got any complaints. That doesn't mean I won't. I haven't got any thus far. Hopefully won't," Brewer said.
Brewer plans on traveling to Los Angeles at the end of January and Madrid, Spain at the end of February to do runway models' hair. 
The salon is located on 703 E Belmont Ave, Augusta, KS. They provide hair cuts, pedicures, and manicures. And you can make your appointment over the phone. 
photo area, washing station  styling chair, front desk area, waiting area, Bethanie Brewer and Ella Carrillo
About the Contributor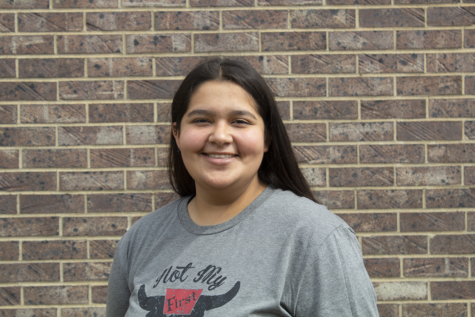 Ella Carrillo-Atherton, Reporter
Senior Ella Carrillo-Atherton is a second-year reporter for The Oriole. Carrillo-Atherton can be found outside school on the football field with the managers....