Juniors experience mixed emotions about senior year
It is now the end of your junior year, you see the seniors happily graduating and you realize in just one year that will be you. 
COVID-19 has affected the senior class the past two years, which leaves this year's juniors wondering what their senior year will look like.
"I really hope it does not affect our senior year, but I have a feeling COVID will still be going on," junior Alexis Martin said. "I think that we will still be about where we are now with masks and social distancing."
Along with graduation, students do not want to miss out on important nights such as senior night.
"I really want in-person graduation, senior night and prom," junior Macey Chinn said. "We deserve to have all of these events; they are hosted every year, and it would suck if we had to miss out on them."
The fear of events being canceled for the second or third time is still there, but students have their hopes high that nothing will be canceled.
"I hope nothing gets canceled, but if it does, it would probably be from a spike in numbers. I think prom or JBB would be canceled if anything," junior Kaylee Dugger said.
Beyond all of the COVID-19 fears, the upcoming seniors are still excited for their last year of high school.
"I am really happy we are close to graduating because then I do not have to do school," junior Keither McClure said.
After 11 full years of school, these upcoming seniors want to be able to enjoy their last year without being stressed.
"I just want to breeze through it. I do not want to be stuck at my house doing lots and lots of homework. I want to be out with friends enjoying our last year in Augusta together," Martin said.
The students are ready for the new experiences that come with senior year, even if it feels like they just started high school.
"I am ready for new friendships, open blocks and graduation the most, but it seems crazy; I still feel like a freshman," Chinn said.
The class of 2022 is ready for the milestone of senior year, but some are not sure if they are ready for it to be over.
"I am a little nervous about graduating honestly because that means you have to step into the real world of college and life," junior Hunter Henderson said. "I will miss all of my friends but I am ready to start a new chapter in my life."
About the Contributor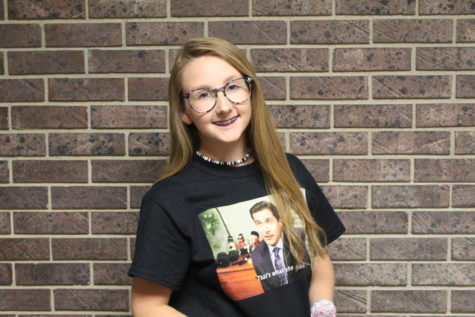 Maddie Smart, Co-Editor
Senior Maddie Smart is a third year reporter for the Oriole, and this is her first year as a Co-Editor. Outside of the newspaper room, Smart is involved...