Dancing around COVID-19: Parents, school board compromise for prom
All school dances in 2020 were canceled due to COVID-19. The dances included prom in April and Jingle Bell Ball in Dec, and students were worried the 2021 prom was going to be canceled as well.
 Some parents had talked about making sure prom happened. 
"I'd heard of multiple parents who talked about putting together a prom if the school didn't," senior Taylor Braungardt said. 
Braungardt knows her mother, Kim Braungardt, would have taken initiative if she needed to. 
"I'm glad that the school is putting together the prom because it would have been a lot of work for the parents," Braungardt said. "I feel like it would not have been the same as it would be when the school hosts it." 
After talking with the health department and The Point Events Center, the school decided to pursue prom. Guidelines were set, but principal Rick Rivera and administrative assistant/prom coordinator Kelly Groom have worked to make the dance as normal as possible. 
"Prom will be different this year in the way that everyone will need to wear a mask and social distance," Groom said. 
Prom will take place April 24 with the theme of Arabian Nights similar to the Disney movie "Aladdin".  Juniors chose the theme in a class vote after presenting their theme ideas. The dance has been limited to 250 attendees because it is 50 percent of the venue capacity. 
Rivera said the first priority was to allow Augusta students to purchase tickets. Then if there were space left, outside students would be allowed as guests.
The 250 attendee limit has been reached, and there is a waiting list for students hoping to attend prom.
All participants have to sign a contract regarding COVID-19 to help parents and students understand the risk. 
"People need to understand that events like prom are high risk events that cannot be completely safe," Rivera said. "We need to make sure our parents and students acknowledge that." 
Food and beverages will still be available at prom, but in order to enjoy them, social distancing is required as part of health department guidelines. 
"There are still quarantine mandates for us, so masks are still required," Rivera said. "When wearing a mask one is considered low risk, so they won't have to quarantine, but if they aren't wearing a mask they will have to." 
Even though there are risks to attending prom students are still happy to get to spend time with their peers. 
"I am excited about prom," junior Holt Williams said. "I think it's about time we as a student body come together and do something special and that we are truly going to remember." 
About the Contributor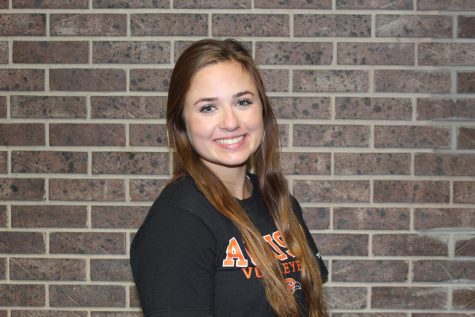 Ivory Rightnar, Reporter
Senior Ivory Rightnar is a reporter on The Oriole staff. She enjoys playing multiple sports (volleyball and softball) and cheering on her school's activities....