Childhood Nickelodeon show enters Netflix
Netflix announced Feb. 26 on social media that all seasons of "Big Time Rush" would be added to the streaming service March 26. The show, which is about four boys in California starting a band, first aired on Nickelodeon Nov 28, 2009. The final episode aired July 25, 2013. One of the main characters and band member Kendall Schmidt grew up in Andover, Kansas as well.
Students in high school now were little children when the show first came out on Nickelodeon, which is one of the main children's TV channels.
"I really enjoyed watching the show as a kid, it was funny and had a lot of music that I liked," senior Jayde Shively said.
Junior Adrian Walker on the other hand only thought the show was just decent.
"It was just okay. When I was younger, I was not a huge fan of it," Walker said.
Now eight years after the last episode aired on TV, Netflix and the producers made the decision to add it for everyone to watch, which changed Walker's thoughts.
"I wanted it to be better than I thought it was when I was little, so I gave it a second chance. I like it better now because it is more entertaining now that I am older," Walker said.
Some have not even thought about watching the show again.
"I honestly have not really thought about it until now, but if I were to scroll through Netflix and see it, I would more than likely start watching it again," Shively said.
Since the show did come out many years ago, some people's favorite types of shows have changed.
"I feel like if I did watch it, I would not like it as much now mainly because I am more into realistic crime shows now," Shively said.
Yet some people even say they would like it just as much as their younger self did.
"Even though I have not watched it yet, I think I would like it just as much since it was such a classic as a kid," freshman Caden Stillwell said.
The childhood memories come flooding back when a show from the past returns, and it is just like it was at the beginning.
"It reminds me of when I would sing the songs around my house, and now I hear them playing on TikTok so it is like the show followed our generation up to us as teenagers," Walker said.
About the Contributor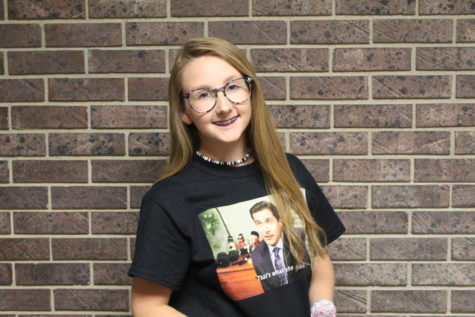 Maddie Smart, Co-Editor
Senior Maddie Smart is a third year reporter for the Oriole, and this is her first year as a Co-Editor. Outside of the newspaper room, Smart is involved...