Oriolettes seek new members
Oriolettes tryouts were Monday through Wednesday from 6:45 to 7:30 a.m. in Gym 2. They will have three practices a week, and the routines and dances will be choreographed by captains. 
Some of the girls have been dancing for a long time and have been on the team for a while.
"I've been dancing for three years on the dance team and 12 on a competitive team," junior Grace Stueven said. "Every year, we go to a dance camp and learn routines that we normally end up practicing until 11". 
Junior Trinity Tisdale has been dancing since she was six years old and sophomore Lana Wood since she was three. 
"I've been dancing since I was six, and I really enjoy being with the girls and making new friendships," Tisdale said.
Like most sports teams, the Oriolettes have many friendships and bonds that will last a long time, there will be 14 girls that will need to get to know each other.
"I'm excited to make new friendships; having 14 other girls that are always there for you is always the best," Tisdale said. 
Along with practices, the Oriolettes had many competitions over the year and many opportunities to dance at school events.
"The overnight trips we have had in the past, not this year because of COVID, but we usually get to go to Topeka for state, and we get to go to various dance shows and meet other teams," Tisdale said. 
Wood is trying out for Oriolettes because she loves to dance and the girls on the team. 
"I'm trying out because I love dancing, the girls are amazing to work with, and I enjoy dance," Wood said.
Stueven is trying out because dance is a fun way to stay busy throughout the year. 
"I'm trying out because I love spending time with the girls on the team and dancing," Stueven said.
Wood, Tisdale and Stueven are all excited for next year's dance team mainly because of the friendships and learning new dances. 
About the Contributor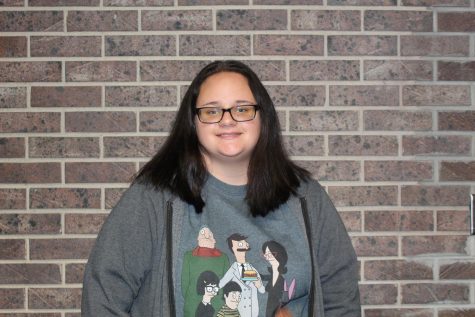 Sydnee Kuhn, Reporter
Senior Sydnee Kuhn, was on the staff for Clear Lake Reflections newspaper at her old school in Texas, this is her third year on the Augusta high school...