Tushhoff qualifies for National Merit Scholar
Five months after of being named a semi-finalist for the National Merit Scholarship Corporation (NMC), senior Forrest Tushhoff received the news he had qualified as a National Merit Finalist. 
"I was relieved but not surprised," Tushhoff said. "Nearly all semi-finalists who fill out the application become finalists. All that is left for me is to tell NMC my college of choice so I can get a college sponsored scholarship."
Tushhoff will become a National Merit Scholar if he receives a scholarship either through a college or NMC.
"Becoming a finalist will give me better scholarship opportunities," Tushhoff said. "There are several colleges that gives finalists a full ride and many cover that tuition."
After graduation, Tushhoff plans to attend Oklahoma State. 
About the Contributor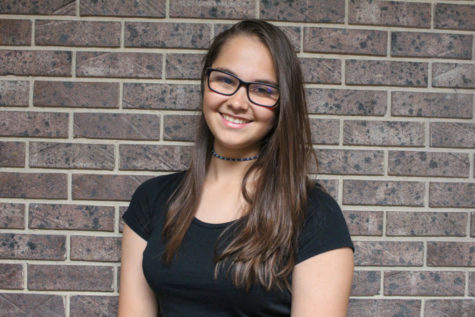 Savannah Athy-Sedbrook, Editor-in-Chief
Senior Savannah Athy-Sedbrook is a fourth-year reporter for The Oriole. She can often be found running around during ace to complete stories, as well as...