Options for Butler classes
Students have numerous opportunities open for them to take dual credit classes while in high school to earn college credit. Students normally take these classes in high school so when they reach college students don't have to pay the fees for these classes and to have them out of the way. 
"There should be more college classes available so we have more of a choice for our degree more in depth," said junior Kassidy Miller. 
When in dual credit classes students do not qualify for financial aid, and college classes require self-motivation and independence for your own work. 
"These classes provide a chance for students to experience the requirements and rigor of college classes in an environment that provides academic support by having access to their high school teachers," Davis said. 
Depending on the class taken, few have fees based on an agreement that Butler has with the Board of Regents. Having minimal fees opens up opportunities for students to take Butler classes while in high school. In past years, Butler has offered more tuition-free classes and Butler decided last year they would scale back their tuition-free courses. We now have five tuition-free classes which means there is not a fee for the class taken, but books and other supplies will need to be purchased. 
"I think each student should reflect on the additional work and responsibility college classes require," Davis said. 
Enrollment for these classes will be April of 2021, and juniors and seniors who meet Butler requirements are able to take these classes. However counselor Audrey Neuschafer and Davis both agree that Butler classes are beneficial. 
"I think the college classes in high school give students a good glimpse into how a college class works," Neuschafer said. 
Dual credit classes taken in high school show up on the students college transcript, so their grade will count for high school and college GPA. Any grade below a C in a college class will impact the students ability to qualify for federal financial aid. The stakes for a college class are much higher. If a student takes every Butler class offered, the student will enter college as a sophomore.
"I think these classes provide a chance for students to experience the requirements and rigor of college classes," Davis said. "These classes are a good way to dip your toe into the college experience."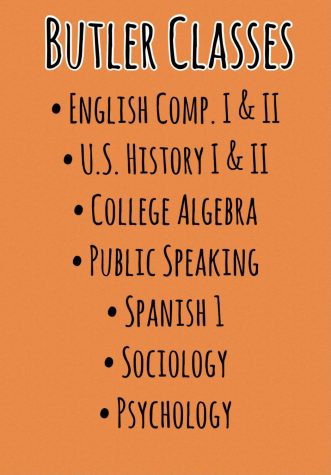 About the Writer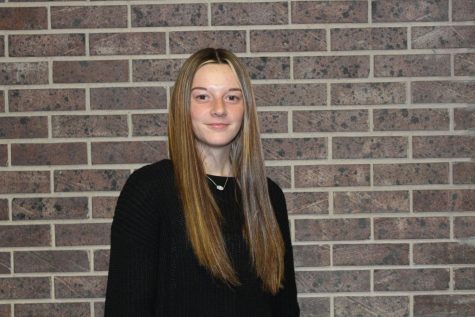 Alyssa Ferrell, Reporter
This is senior Alyssa Ferrell's third year on staff. She enjoys seeing her friends, working, and volleyball.