COVID-19 affects outlook on family gatherings
COVID-19 affects outlook on family gatherings
In the past, Christmas had been a time when families got together to exchange gifts, eat food and enjoy each other's company. Each family has their own traditions and places of celebration. 
"We all go to my grandparents house and celebrate together," sophomore Jake Wheeler said. 
However, COVID-19 presents issues with these gatherings. The Center for Disease Control and Prevention has recommended families keep gatherings small. 
While some families will be traveling to see others, some will be changing their plans. 
"We won't be going to my grandma's house anymore," sophomore Maycee Logan said. 
Logan also said she will not be visiting all her family as usual. 
Some people will be keeping original plans and traveling to see other family members. 
"I will go to my dad's house in Arkansas to hunt and celebrate Christmas," freshman Tristin Burgess said. 
According to the CDC, traveling during these times can be risky when seeing others who are not a part of the normal household which are any individuals not seen every day. Of course, families can choose what they would like to spend their holidays doing as the CDC can only recommend some changes.
More at risk members include people who have compromised immune or respiratory systems may not be willing to participate in the usual activities that their families take part in. 
"My grandparents have talked about canceling, and so we have had to adjust our plans and figure out a different place to go if they decide to cancel," Wheeler said. 
In different communities, the spread of COVID-19 varies. Each county, city and state has different regulations to help stop the spread of the virus. Depending on where an individual lives or travels to, guidelines will be different. 
The CDC has added more information and recommendations to take into consideration such as keeping gatherings smaller and possibly outside. Keeping gatherings outdoors can help keep the chance of spreading COVID-19 low. 
Higher risk gatherings include large gatherings indoors where it is difficult to keep a six-foot distance between each person. 
To protect each other during the holidays, make sure to wash hands, social distance and keep high risk individuals' health in mind. 
"It all depends on how all of our family members are doing, and all of their concerns," Wheeler said. 
About the Contributor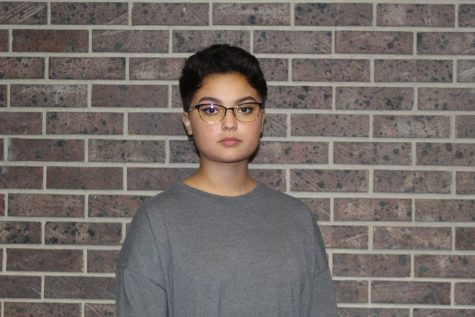 Claudia Stirewalt, Reporter
Claudia Stirewalt is a Sophomore. She loves to read and write. She spends her free time with her friends and family. More often than not, you can find...