New schedule increases feelings of stress
Starting next Sept. 14, Augusta Schools will be going back to the usual block schedule. However, due to the rising number of COVID-19 cases, the Butler County Health Department recommended that the school year start with a hybrid schedule in an effort to reduce the risk of spreading the virus. The new schedule required students to be divided into two groups using the last names A – K and L – Z. The two groups alternate attending in-person and attending virtually. The usual block schedule has been replaced with a period schedule so each group spends about 45 minutes in each of their classes. 
Teachers and students had to adjust their schedules to accommodate the online learners and the in-person students. Students had to develop more effective time management skills and learn the new schedule as did the teachers. 
"For the sake of stability and ease, I would definitely like having our old schedule back," senior Breauna Matney said.
Most students felt similarly to Matney. This new way of learning and operating had most of the school in shock at first.
"I'm concerned about organization and how hard it's going to be to keep up with the new schedule," sophomore Tanner Parscal said. 
The adjustment is even harder for the upperclassmen. While the freshmen and sophomores are not completely used to the block schedule, the upperclassmen have used this schedule for a majority of their high school careers. 
There is a chance that the hybrid schedule could return with the rising cases in Butler County.
 "I wouldn't mind if it ended up being permanent, but it would take some time to adapt to it fully," Matney said.
Other students have a similar opinion of this new schedule becoming permanent. 
"Just from hearing kids talking in my classes about how many of their friends have already tested positive this summer for COVID, I am fully expecting online school to be put into action eventually," Matney said. 
The district has placed precautions to protect the students and teachers from the virus by following the Butler County Health Department's recommendations for the 2020 school year. That recommendation requires the district to adapt to a new way of teaching and learning.
About the Contributor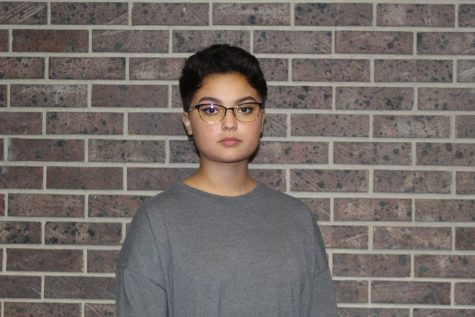 Claudia Stirewalt, Reporter
Claudia Stirewalt is a Sophomore. She loves to read and write. She spends her free time with her friends and family. More often than not, you can find...