Marching band ends, concert band takes first step
Augusta will always remember the sound of intense, thundering Queen music played by the marching Orioles, filling the stadium stands on home games.
 The marching band season came to an end after their final competition (southern plains). This ending can cause a strange transition period between marching band and the next band season, which is concert band. 
"Transitioning back to concert is a little strange because at the same time you still have that marching aspect of where you want to play loud because it's what you've been taught," freshman Brandon Kletchka said. 
The difference between marching band and concert band is a difficult to explain.
"The music is a lot harder in different ways. We all have way more parts than marching band because marching band is usually shorter songs and easier music since we have to march. But concert band is mainly just music and just playing the right notes," Kletchka said. 
Many students and band staff prefer either marching or concert band. 
"As a student, I've always preferred concert band, and yet, as I've taught more, I've really enjoyed marching band more than I ever did as a student," co-band director Adam Dean said.
Marching band has a more physical experience. 
"I enjoy marching band more because it's a lot more physical activity," Kletchka said.
Concert and marching band both have difficulties behind the scenes.
"I'm really good at looking at the big picture, knowing what I want out of the whole entire group, but looking inside that big picture to fix the small details to make the big picture all that much better," Dean said. 
Students and instructors face different difficulties.
"I struggle with marching band a little more because playing and marching is just kind of hard for me to focus with," Kletcha said. 
Overall, the marching band season was eventful. Band staff and students had  strong opinions once the marching band season ended.
"I just thought there was going to be so much more because you know I'm still a freshman, and I don't have really open views," Kletcha said.
About the Contributor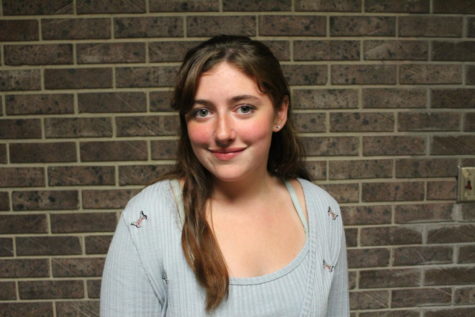 Haley Jeter, Reporter
Senior, Haley Jeter is a second-year staff member. The two main activities that take up her time are education and Colorguard (the visual aspect of the...