Senior year speeds up
At the start of freshman year, students felt like graduation was never going to arrive. Then, all of a sudden, boom, graduation is in six days.
High school is four years full of studying, countless tests and memories.
"The most memorable time for me was winning homecoming king because my brother won before me and it was cool to leave some kind of legacy even if it is not that big of a deal," Jakob Bergkamp (12) said.
Extracurricular activities also offer opportunity for students to make memories.  
"Performing with drum line at the basketball games was most memorable for me because it was in front of the whole school and it was cool to perform for everyone," Bo Potter (12) said.
Senior year not only offers the opportunity to make memories, but to also make new friends.
"I feel like, since it was our grade's last year here at Augusta, the whole grade grew closer, we all have become friends, and deep down, we will all miss each other," Raine Harman (12) said.
Other than creating memories students will never forget, time seemed to speed up.
"Senior year flew by. The first two years were slow, but the last two went by fast," Savannah Higgins (12) said. "I was relieved because I'm ready to leave high school."
For some, senior year went by fast compared to other years.
"Senior year went by so fast because all of a sudden you had your senior project then getting accepted to your college, then all of a sudden, you're about to graduate," Harman said.
Some students high school speeds up the closer it gets to the end.
"Nothing, in particular, made high school go by fast, but the farther into high school made the pace of the whole thing faster," Potter said.
Harman is still shocked that she is graduating in less than a week.
"It feels like yesterday I was an 8th grader doing a walkthrough in the high school," Harman said.
About the Writer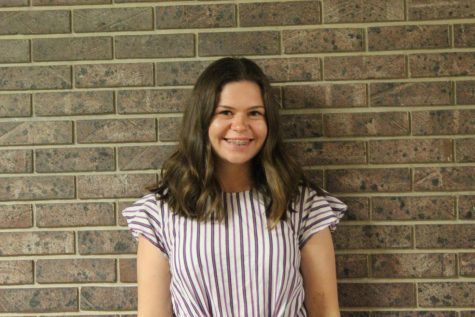 Lindsay Baugher, Managing Editor
Lindsay Baugher (12) is in her second year on the Newspaper Staff. This is Baugher's first year being a Managing Editor, while last year she was the...