Above and beyond: Junior earns perfect score of 36 on ACT
A student earned the highest score of 36 on the ACT after studying for over a month and taking practice tests.
Josh Woodsmall (11) earned 36 after taking the test Feb. 20, receiving the full score on Mar. 6
"[I feel] pretty good," Woodsmall said. "I'm pretty smart and I studied for a month. I had pretty high expectations,"
Students and teachers congratulate or joke with Woodsmall about his score on the ACT.
"They hang the 36 over my head," Woodsmall said. "If I make a stupid mistake they're like 'Oh he got a 36 but he cannot do this.'"
The chances of earning a perfect score are slim.
"A perfect 36 is the rarest score of all—just 0.195 percent of all test takers earned a perfect ACT score," According to PrepScholar.
Woodsmall is not the only one to earn such an outstanding score. Calvin Spellman (11) and Forrest Tuschhoff (10) earned a 35 and 34 on the ACT, and are great friends with Woodsmall.
"I was very disappointed in my score," Spellman said. "My score was not a 36, [Josh's score was] 100 percent luck,"
Spellman studied for the ACT differently than Woodsmall.
"I took one practice test, and then took the real test," Spellman said.
Tuschhoff believes he performed well on the test alongside Woodsmall.
"He's really smart, and I know he took many practice tests," Tuschhoff said.
As friends, both Spellman and Tuschhoff are competitive to reach Woodsmall's score.
"I feel like I can match his score next year," Tuschhoff said. "I wasn't that surprised [when I heard Josh's score],"
About the Contributor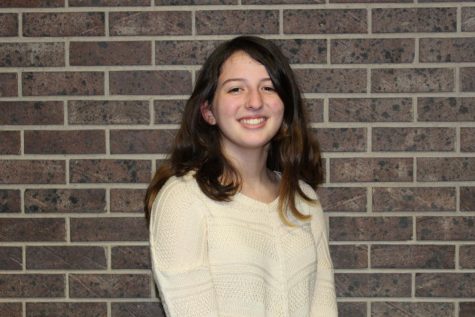 Paige Harrington, Editor-in-Chief
Paige Harrington is the 2019-2021 Editor-in-Chief of the Augusta Oriole. Outside of class, she enjoys reading journalism stories from other news sources...