Counselors help students speak out about sensitive topics
When it comes to teenagers confessing depression, anxiety and stress to a school counselor, most students do not bother because they feel it is not important. Some students might prefer to talk to a friend instead of a trained adult.
Counselors try to spend around ten years at college for their jobs; however, the time can vary according to school counselor Jennie Lary.
"To be a school counselor you have to get your masters degree in school counseling. That program can take several years depending on how much extra time one has," Lary said.
School counselors offer a safe and non-judgemental environment to help everyone feel comfortable according to Lary.
"I think students get nervous because it is another adult to talk to and sometimes that can be hard," Lary said. "When I talk with a student, I try to make them feel comfortable."
A student shows several signs when something is wrong or abnormal. Instead of seeking outside help, they might bottle up the feelings they have.
"When you notice a friend is withdrawing and not acting the way they normally do or shutting people out, it is good to first talk with them. If the problem seems above your head, seek help from an adult, teacher or counselor," Lary said.
Counselors almost never talk about what students say in their office; however, some rules have to be broken to ensure the safety of everyone.
"Confidentiality is key as a counselor. Unless someone is being harmed, harming themselves or others, then confidentiality has to be broken for the safety of the person," Lary said.
Some students think counselors do not know the full extent of what the students are struggling with.
"[The] counselors won't get it. A counselor can talk with your teachers and figure out what's going on," Sarah Oliver (11) said.
Other students believe a counselor could make students feel more comfortable when talking about anything personal.
"Warm blankets, comfort and silence. Let [students] do the talking," Raven Holland (10) said.
Most counselors help manage the lives of students or work through tough barriers they go through.
"A student can really talk to your counselor about anything. We love it when people stop by to say hello and fill us in on life details as well," Lary said.
About the Contributor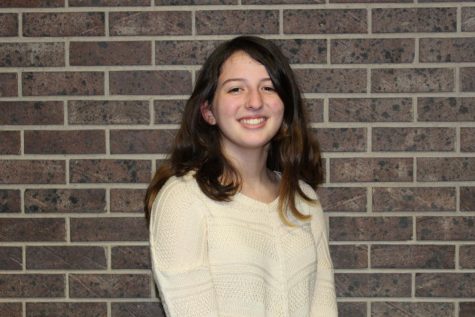 Paige Harrington, Editor-in-Chief
Paige Harrington is the 2019-2021 Editor-in-Chief of the Augusta Oriole. Outside of class, she enjoys reading journalism stories from other news sources...