Student teacher joins science department
"Those who know, do. Those who understand, teach," Aristotle said this in order to demonstrate his philosophy on teaching and learning.
Student teacher Leora Seiler, a senior from Emporia State University, is working with the science department as a requirement to graduate and help attain her teaching license.
For the time being, Seiler is teaching under the observation of Science teachers Brian Hallmark and Nathan Stevens. Seiler and Stevens will be team teaching until May when Seiler leaves.
After she graduates, Seiler plans on becoming a seventh grade science teacher at Ark City Middle School and will be certified to teach biology and chemistry.
Stevens and Seiler both work closely with the students during hands on activities such as labs. Which means that they can successfully work together with the students to team teach each block.
"One of my main goals is to get to a point where [Seiler] is no longer dependant on my help," Stevens said.
Seiler knew she always wanted to take a scientific path, but teaching science has a much greater meaning to her.
"There's a ton of kids every day who have the potential to become doctors, pharmacists, nurses and great engineers," Seiler said.
She looks at teaching as a way of paving the road for the future.
"For me to be able to create those professions – that's why I became a teacher. My influence on them can help make the world a better place," Seiler said.
Seiler said she prefers working with high school students because they already kind of know what they want to do. She prefers making her classes more than a basic class experience, and making it relevant to the real world.
Many students enjoy having Seiler around and look forward to the time they have left with her.
"I like her teaching because she is more with the kids and not just taking notes always," Anastasija Sutirina (11) said.
In May, Seiler will leave and continue her teaching career.
About the Contributor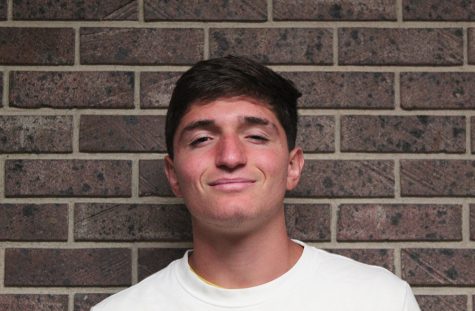 Jaden Laing, Reporter
Senior Jaden Laing is a second year staff member. Laing has been wrestling for three years  and qualified for state last year; plans on being a state...