Newly commissioned LCS named after Wichita
The U.S. Navy welcomed a new surface vessel to their arsenal. The USS Wichita was officially commissioned on Jan. 5th. This new ship is a Freedom-Class Littoral Combat Ship (LCS), and as such, it is referred to as the USS Wichita (LCS-13).
The USS Wichita is a source of local pride, being the third surface vessel to have Wichita as its namesake. Many people who hail from the Wichita area feel pride in hearing that a new naval surface vessel is named after their city.
"Yeah, I think it's cool that we have a new ship that's named after Wichita," Jakob Bergkamp (12) said, "[but] there's no real reason why we should have a ship since we're landlocked."
Both the USS Wichita (CA-45), a uniquely classed heavy cruiser that was active during WWII, and the USS Wichita (AOR-1), an oil replenisher that participated in several Vietnam War campaigns, received multiple awards, citations and ribbons. Many citizens hope the new ship will follow in its predecessors' footsteps.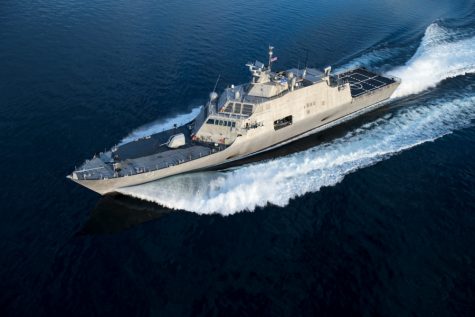 Among the crew are two alumni from Derby High School and Wichita Heights High School. In a news release from Navy Outreach, both of them have said they feel local pride in serving onboard a ship named after the area they came from. It can be beneficial for people to have pride in what and where they work.
"If they had some pride in the ship, they'd work a lot better, and if it were to get damaged in some way, they'd work harder to get it back up," Justin Sage (10) said.
A Freedom-Class LCS is a much smaller ship than others, but because of that, it can maneuver about in coastal waters much more efficiently. Being able to stay closer to the shore makes it much easier for ships to support disembarking troops.
"I know they were important in Vietnam, but those were much smaller ships. It's important to be able to get support closer to [ground] troops," Sage said.
About the Contributor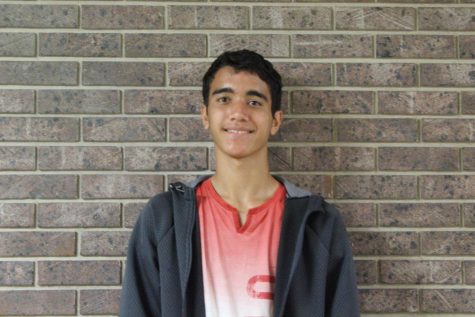 Daniel Doell, Reporter
The 2018-19 AHS school year is Daniel Doell's (10) first year on the newspaper staff. His job as a reporter has him writing stories about any and all...