Late Jason Befort honored on anniversary
Jason Befort, a former Augusta science teacher and Oriole basketball coach, was murdered Dec. 14, 2000. Befort was at his house with a group of friends. On this night, the group was heading to bed when they heard loud yelling.
Two brothers by the names of Reginald Carr and Jonathan Carr had broken into their house. That night, one of the brothers sat all the friends in the living room and watched them while the other brother robbed the house. That brother found a ring inside an old coffee can and asked the group about it. Befort admitted that the ring was his and that he was planning on proposing on Christmas Eve.
Later that night, the Carr brothers asked the group of friends if they had ATM cards and drove around withdrawing money from their accounts.
After they were finished torturing the group, they took them to a soccer field, lined them up and shot all five of the victims in the head, including Befort.
The only survivor ran to the nearest house (in the snow, naked and over a mile away) to get help. A family answered the door and called the police.
Social studies teacher Jake Sims played basketball in high school for Befort.
"Jason was a kind person, a little strict, but always because he wanted you to do the right, the right way, all the time," Sims said.
This tragedy impacted many people, but for the Augusta community, it hit home. Befort was influential because he was a teacher and coached basketball and track.
"I really don't think he will ever die because we will always think and talk about him and remember his impact and his contributions to society," Sims said.
About the Writer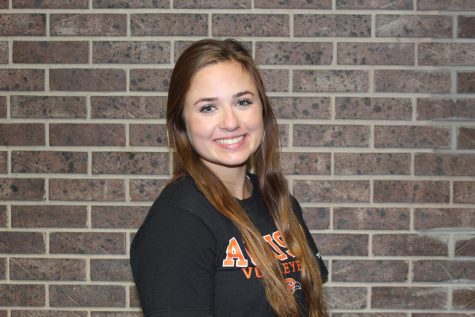 Ivory Rightnar, Reporter
Senior Ivory Rightnar is a reporter on The Oriole staff. She enjoys playing multiple sports (volleyball and softball) and cheering on her school's activities....