Students participate in NSDA tournament
The National Speech and Debate Association (NSDA) forensics tournament was held Friday, April 21 and Saturday April 22.
Hosting a tournament required a different type of preparation than participating in a tournament. 
"If we are hosting, then we set up the rooms and make sure everything goes smoothly and make sure all of the judges are there," sophomore Sophe Rhodes said. "For a tournament we go to, we practice our piece for people inside and out of class, also prepare and edit our speeches, and do any last minute things we can do." 
A normal tournament in forensics has rounds. 
"We compete in four rounds, three normal and a final if we make it there," junior Alex Evans said. 
Junior Pashence Adkins prepares for a tournament in a different way. 
"I personally do vocal exercises because a lot of things I do are speeches, so we do a lot of speaking, and I also do acting stuff, so I like to look in a mirror and do facial warmups," Adkins said. 
While Adkins does vocal warmups, Evans has a different way to prepare. 
"I usually look at the news because what I do at the tournament is very political," Evans said. 
Since every forensics student has a different way to prepare, sophomore Devon Stamback did not expect the team to place. 
"I think individually we will do pretty well and might get a few medals, but overall for the team there are only five of us so we are not winning any team things," Sophomore Devon Stamback said.  
Even though the team did not make it to state, Evans is proud of how the team performed. 
"It was okay for us. Pashence Got 4th for Dramatic Interpretation which is really good and 6th in Humorous Interpretation and the rest of the group did okay," Evans said. 
As everyone enjoys competing Rhodes feels a connection with people when she goes to a tournament.
"I like how we can joke around with everybody because in forensic, everyone has the same mindset, especially people from other schools. It's not like debate because during debate everyone is at each other in the hallway," Rhodes said. 
About the Contributor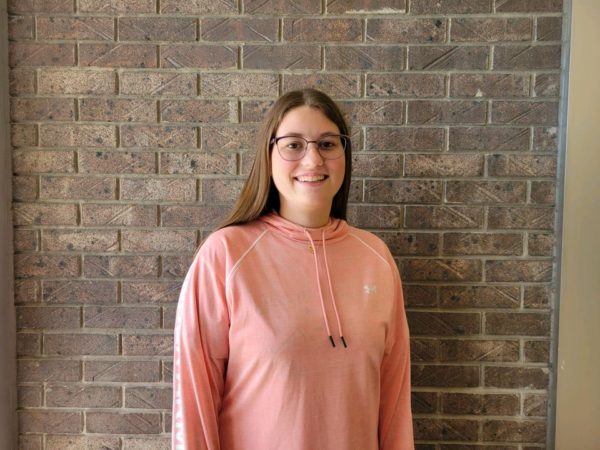 TiAna Arnn, Reporter
Senior TiAna Arnn is a third-year reporter on The Oriole Staff. She joined The Oriole to write about activities going on in the school. She wants the website...