Senior newspaper members reflect on high school years: Paige Harrington
High school was a dynamic ever-changing roller coaster of emotions. Despite walking through Augusta's halls for only four years, I have learned lessons that I could use for the rest of my life.
During my freshman year, I was new to everything. I was excited to explore the small campus Augusta had to offer and enjoyed most of my time drawing and painting in the art rooms. Little did I know that I would go through an intense experience of growth and maturity in the next few years.
Most of my happiest memories come from the newspaper lab across the hallway from Espinoza's room. Where I once felt so out of place, I fit in quicker than I thought I would have, and I made lifelong friends there. I met people who had the same vision I had for the team, and we utilized our online and print, put out our best work, and celebrated our accomplishments.
When the pandemic hit, I really felt like I failed everyone as an editor. I was so lost, but Barker and I teamed up together and fought against it. We worked hard, and even though I couldn't put out the print issue as much as I wanted to, I still felt satisfied with all of the work my team and I had done.
While I didn't participate in sports or theater, I still am proud about my work in photography, art, Scholars bowl, and newspaper. I'm happy that I could do everything I wanted during high school, but I do wish I could have done more, such as NHS, Debate, and Student Council. Nevertheless, I hope to have these opportunities during college at Wichita State. 
About the Contributor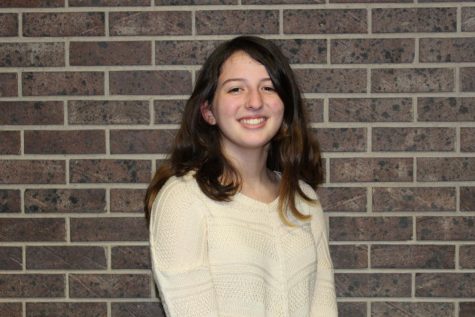 Paige Harrington, Editor-in-Chief
Paige Harrington is the 2019-2021 Editor-in-Chief of the Augusta Oriole. Outside of class, she enjoys reading journalism stories from other news sources...